09/21/2021
Leading Tech M&A Partner Dario de Martino Joins Allen & Overy's U.S. M&A Practice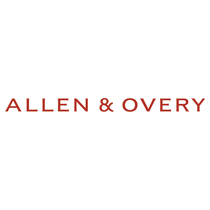 Allen & Overy today announced that Dario de Martino has joined the firm as a partner in its M&A practice, based in New York. Dario joins from Morrison & Foerster LLP, where he was a partner in the M&A practice.
Dario represents strategic clients in domestic and cross-border M&A transactions in the technology, financial services, life sciences and a variety of other sectors. In addition, Dario served as Co-Chair of Morrison & Foerster's Blockchain and Smart Contracts Group, building out an advisory framework with respect to transformative matters relating to crypto and blockchain-enabled technologies.
Eric Shube, Head of A&O's U.S. M&A practice, said: "I am delighted that Dario has joined our team. Dario's proven expertise, market knowledge and entrepreneurial spirit strengthen our capabilities in the tech sector, and his skills as an experienced M&A practitioner will help us serve clients in M&A transactions across the globe. In addition, we will look to Dario to build on his track record of leadership in implementing creative and practical initiatives to achieve diversity, equity and inclusion objectives, both within the law firm and in the broader community."
Dario added: "Allen & Overy is a leader in global M&A and offers a unique platform for sophisticated technology and other innovative matters. I'm excited to continue advising my clients alongside the many other talented lawyers at the firm. I look forward to being able to bring the cross-cultural skills, resources and global scale of A&O to my clients to help them achieve their objectives."
Allen & Overy recently brought on an eight-partner tech-focused practice group from White & Case as it continues building its United States team. The firm has made 20 prominent lateral hires in the U.S. in 2021 including in its Leveraged Finance, Project Finance and Renewables, and Litigation practices.
Dario earned his J.D. from Columbia Law School and is a Fellow of the Leadership Council on Legal Diversity, a 350-person organization comprised of chief legal officers and managing partners at law firms working together to build a more open and diverse legal profession.
Want to read more law firm news?
For past editions of our weekly law firm news, click here.
---
Contact Our Recruiters Now!