02/28/19
Kevin Sheys and Ed Fishman have joined Hogan Lovells' Washington D.C. office, expanding its global Transportation Regulatory Practice Group
Summary:
Hogan Lovells boosts newly-formed global Transportation Practice Group by hiring two prominent railroad partners.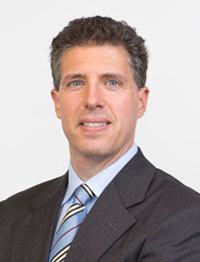 Global law firm Hogan Lovells is pleased to announce the expansion of its global Transportation regulatory practice, hiring two of the railroad industry's most respected practitioners. Kevin Sheys and Ed Fishman join the firm's Washington D.C. office, bringing a wealth of experience and deep client relationships.
In addition to representing railroad, industry supplier and service company clients before the Federal Railroad Administration and the Federal Transit Administration, Sheys and Fishman's practice has significant experience dealing with matters related to the Surface Transportation Board. The two are well-known to many of Hogan Lovells' existing rail clients, including Amtrak, the Railway Supply Institute, and the RSI Tank Car Manufacturers, and will significantly strengthen the firm's presence in this sector.
Speaking about the two joining Hogan Lovells, Head of the firm's Global Transportation Regulatory practice Latane Montague commented:
"Our global Transportation regulatory practice is unique in the legal profession because our practice handles the industry's most important and highest stakes regulatory issues across all modes: automotive, marine, aviation, and rail. The addition of Kevin Sheys and Ed Fishman bolsters our rail team and fits perfectly into our group's business model because of their top-tier expertise, world-class reputation, and strong nationwide client base. I have known Kevin Sheys for nearly twenty years, and am excited to bring him and Ed on board."
Sheys and Fishman join Hogan Lovells from Nossaman LLP, where both served as partners. Their practice advises clients on rail and public transit regulatory and transactional matters, including but not limited to railroad mergers, acquisitions, operations and maintenance arrangements, transportation infrastructure projects, emerging transportation technology, safety compliance, transportation of hazardous materials, and railroad labor, employment, and retirement tax and benefit matters. Their practice also encompasses providing regulatory compliance advice to clients involved in supply chain, logistics and other cross-border business activities. Sheys has also been recognized by
Chambers
for Transportation (Rail) for four straight years.
"We are excited to join the Hogan Lovells' global Transportation regulatory practice and look forward to introducing our clients to the rest of the team and to helping Hogan Lovells' clients on rail and public transit regulatory and project matters," said Sheys.
The global Transportation regulatory practice works with the world's leading transportation companies to solve the industry's most complex regulatory and business issues, across all modes, around the world. Our team combines top-tier aviation and surface transportation practices with extensive transportation experience in each of the world's major markets.
Sheys received his B.A. from Gustavus Adolphus College, magna cum laude, and his J.D. from the University of Minnesota Law School, cum laude. Fishman received his B.A. from Duke University, cum laude, an M.A. from George Washington Elliot School of International Affairs, and his J.D. with highest honors from George Washington University Law School.
Want to read more law firm news?
For past editions of our weekly law firm news, click here.
---
Contact Our Recruiters Now!