11/27/18
Dykema's Steven C. Liedel Will Serve as General Counsel to Governor-elect Whitmer's Transition Team
Dykema
, a leading national law firm, is proud to announce that Steven C. Liedel, Managing Member of the firm's Lansing office and Member of its Government Policy & Practice group, will serve as general counsel to Michigan Governor-elect Gretchen Whitmer's transition team.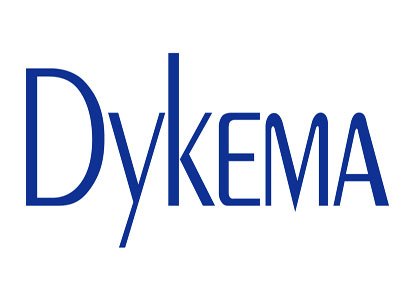 Liedel's practice focuses on government organization and restructuring, economic development, state constitutional law, and tax policy. He previously served as former Michigan Governor Jennifer Granholm's chief legal counsel, during which time he was chair of the State Administrative Board, Chief Privacy Officer for the State of Michigan, Executive Committee member of the Michigan Economic Development Corporation, and Transition Liaison to the incoming Snyder Administration.
Before that, as Deputy Legal Counsel to the Governor, Liedel served as attorney and policy advisor on matters relating to executive orders, legislation, veto messages, appointments to public office, economic development, local government, tax policy, and procurement reform and fiscal controls.
"Steve's leadership capabilities, experience and past success in this space make him a terrific choice to serve as legal counsel to the Governor-elect's transition team," said Peter Kellett, Chairman and CEO of Dykema. "We at Dykema know that his extensive relationships and comprehensive understanding of government will be a tremendous asset in this role."
Liedel earned a J.D. from the University of Pittsburgh School of Law and a B.A. from James Madison College at Michigan State University.
About Dykema
Dykema serves business entities worldwide on a wide range of complex legal issues. Dykema lawyers and other professionals in 13 U.S. offices work in close partnership with clients – from start-ups to Fortune 100 companies – to deliver outstanding results, unparalleled service and exceptional value in every engagement.
Want to read more law firm news?
For past editions of our weekly law firm news, click here.
---
Contact Our Recruiters Now!