06/04/18

Lowenstein Sandler Makes Valuable Addition

Summary: Lowenstein Sandler welcomed former AUSA for the Southern District of New York to their White Collar Criminal Defense group.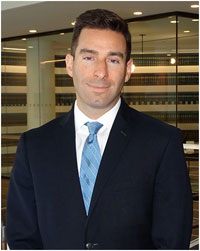 Lowenstein Sandler
announced the addition of former Assistant U.S. Attorney for the Southern District of New York and former Director of the New Jersey Division of Criminal Justice,
Elie Honig
. He joins the firm's White Collar Criminal Defense practice.
Lowenstein Litigation Department chair and partner
Christopher Porrino
said, "Elie is a force multiplier in the litigation arena, as very few people have his combination of experience with state, federal, trial, appellate, and investigative matters. Whether trying cases as a prosecutor, managing hundreds of law enforcement professionals, or helping to build policy surrounding bail reform and the right to a speedy trial, Elie's background is unique and extraordinary – he's a great addition to our firm."
Honig most recently spent six years as the Director of the Division of Criminal Justice, which is part of the Department of Law and Public Safety. There he oversaw over 900 cases a year involving matters such as public corruption, corporate crime, and health care fraud. Before this position, he was with the U.S. Attorney's Office in the Southern District of New York for eight years. In this position, he focused on matters of organized crime. He had tried 15 cases to jury verdict and argued 20 cases before federal appellate courts and the New Jersey Supreme Court.
Lowenstein White Collar Criminal Defense chair and partner
Michael B. Himmel
added, "Elie's experience will provide strong counsel to our clients, as he understands the processes and the people involved in investigations and prosecutions in New York and New Jersey. He also has a strong background in policymaking and management – and in the growing area of data analytics – all of which will deliver additional value to our clients."
Honig earned his J.D. from
Harvard Law School
and his B.A. from Rutgers University.
Photo: Lowenstein Sandler