04/24/18
Three Bankruptcy Attorneys Join Hogan Lovells
Summary
: Hogan Lovells added a three-partner lateral hire in Los Angeles to their national bankruptcy and restructuring practice.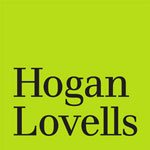 Hogan Lovells
, an international law firm, announced the addition of three bankruptcy attorneys to their Business Restructuring and Insolvency practice.
Richard Wynne
,
Bennett Spiegel
, and
Erin Brady
will join the firm in Los Angeles.
Head of the Business Restructuring and Insolvency practice for the Americas
Chris Donoho
said, "We have been looking to expand the national capabilities of our BRI practice, and Rick, Bennett, and Erin are an ideal fit. They have a nationally recognized practice and their ability in particular to do big-ticket debtor side and official creditors' committee work will significantly improve our ability to take on the largest and most complex of matters. Plus, they are terrific individuals that are a great personality fit, and who will be welcome additions to our practice."
Office Managing Partner for the Los Angeles office
Mike Maddigan
added, "Our firm and our office are committed to excellence. As we continue to grow our presence in Southern California, we are looking for top-tier talent that will benefit the evolving needs of our clients. Rick, Bennett, and Erin bring a world-class reputation and the experience necessary to expand our offerings in the BRI market locally and nationally. We are particularly pleased to be adding their significant entertainment industry experience to the capabilities of our Los Angeles Office."
Wynne is nationally recognized for his work in complex Chapter 11 bankruptcy cases and out-of-court workouts. He is currently representing Mattel as the largest creditor and Creditors Committee Co-Chair in the Toys R Us bankruptcy case. Wynne earned his J.D. from
Columbia University
and his B.A. from Indiana University.
Spiegel is currently representing RBS in the Thornburg Mortgage cases. Previous work includes working with Zsa Zsa Gabor in her Chapter 11 case and Motley Crue in the Bankruptcy case of band member Vince Neil. He earned his J.D. and M.B.A. from
Yale University
and his B.A. from Rutgers College.
Brady will be focusing her work on the representation of debtors, creditors, committees, trustees, individual creditors and other high-stakes bankruptcy litigation and corporate restructurings. She earned her J.D. from
Pepperdine University
and B.A. from Cardinal Stritch University.
Want to read more law firm news?
For past editions of our weekly law firm news, click here.
---
Contact Our Recruiters Now!