08/03/17

Renowned Global Employment Attorney Joins Littler

Summary: Littler welcomed a highly recognized global employment lawyer to their team in New York.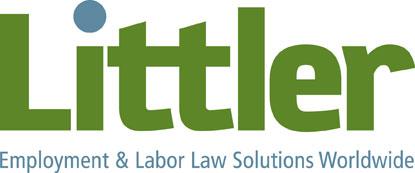 The world's largest employment and labor law firm representing management is continuing to strengthen its global capabilities by adding a valuable shareholder to its team.
Littler
welcomed
Donald C. Dowling Jr.
to its New York office.
Dowling joins from
K&L Gates
where he was a partner. He has also a partner at
White & Case
. Both of these firms have helped him build a practice with extensive experience counseling U.S.-based multinational companies on cross-border employment matters.
Co-managing Directors of Littler
Tom Bender
and
Jeremy Roth
said, "As we continue to expand our global platform, adding lawyers like Don with deep experience counseling multinational employers on regulatory and compliance issues is an important part of our growth strategy."
Chair
Peter Susser
of the firm's International Employment Law Practice Group added, "Don is among the world's leading lawyers advising U.S.-based companies on outbound international labor and employment laws. He will provide valuable counsel to our clients as they navigate an increasingly complex legal and regulatory landscape with regard to operating across borders."
Dowling will continue counseling global employment law matters such as codes of conduct and HR policies. This includes regularly working with clients that have employment matters in international restructurings, mergers, acquisitions, reductions in force, and outsourcing.
Dowling earned his J.D. from the
University of Florida Levin College of Law
and his undergraduate degree from the University of Chicago. His experience also includes working at an in-house international employment counsel for a company in Paris and as an employment law consultant for a global consulting firm. He currently serves on the Advisory Board for
New York University School of Law's
Center for Labor & Employment Law.
Fellow shareholder
Stephan Swinkels
said, "Don has a well-earned reputation globally as a knowledgeable and talented practitioner. His practice nicely complements our approach to serving the wide-ranging needs of the global employer community and we are excited to welcome him to the firm."
Photo: vault.com