03/16/17
BakerHostetler Lands Leading Team in New York
Summary
: BakerHostetler was able to add a leading advertising and marketing team to their New York office.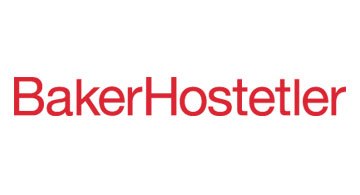 BakerHostetler
is very excited to announce the addition of a leading marketing and advertising team in the nation. The team, led by partners
Linda Goldstein
and
Holly Melton
, will join the New York office from
Manatt, Phelps & Phillips, LLP
. The five-member team is highly regarded for their advertising, marketing and digital media capabilities.
Browse New York City Law Firm Jobs on BCG Attorney Search
Chair of the Intellectual Property Group,
Mark Tidman
, said, "We're excited to welcome a pre-eminent advertising, marketing and consumer protection law team – a BakerHostetler practice area that continues to grow and evolve as developing technologies place greater responsibility on our clients to meet new federal, state and local regulations. Linda, Holly, and the rest of the team's diverse skill set in advertising, marketing and digital media helps differentiate our practice in this particular space."
At Manatt, Goldstein was the chair of the Advertising, Marketing and Media practice. With BakerHostetler, she will spearhead the firm's work in the same areas. As a Chambers USA-ranked attorney, she provides over 30 years of experience in the field.  She earned her J.D. from
New York University School of Law
and her B.A. from the
University of Pennsylvania
.
Goldstein said, "With the convergence of advertising, marketing, content and technology, we believe that BakerHostetler's award-winning Privacy and Data Protection team, combined with its strong Intellectual Property and Litigation Groups, will provide a unique platform for our practice to continue to grow and develop as technology evolves. I look forward to providing leadership as we expand this practice area at the firm."
Melton will focus on advertising, marketing, telecom, and consumer goods and services matters related to unfair and deceptive practices statutes, unfair competition, false advertising, testimonials and endorsements, disclaimers, native advertising and social media. She earned her J.D. from the
University of Houston Law Center
and her B.A. from
The University of Texas
.
Melton added, "Our clients are looking for a one-stop solution as they navigate potential minefields associated with traditional, new media marketing and advertising. BakerHostetler's Privacy and Data Protection team dovetails nicely with our team's practice, and I know our clients will benefit from the firm's additional experience and approach to regulatory issues."
Photo: web.alsa.org
Want to read more law firm news?
For past editions of our weekly law firm news, click here.
---
Contact Our Recruiters Now!