06/10/16

Quarles & Brady Gets New Washington D.C. Office

Summary: The Washington D.C. office of Quarles & Brady has moved into a new space, designed with collaboration in mind.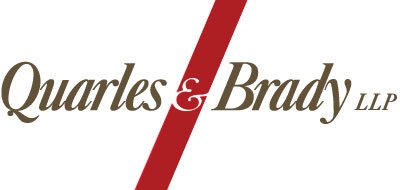 The location of the
Quarles & Brady LLP
office in Washington D.C. has moved to a new spot. The national law firm is now located at 1701 Pennsylvania Avenue NW, Suite 700, Washington, D.C., 20006.
The location's office managing partner Larry Cote said, "Our expansion and relocation allows to us better execute on the firm's strategic goal of enhancing our presence in the D.C. market. The design of our new office maximizes the efficient use of space through same-sized offices and several collaborative work areas, which encourages teamwork, assists in recruiting top talent, and greatly supports our efforts to provide exceptional service to our clients."
The new office was designed by Chemistry in Place. The design focuses on collaboration, client service, and flexibility. It will feature a permanent collection of photographic images of the area taken by Corcoran School of Arts & Design at George Washington University students. The office will also feature the latest in innovative furniture and floor coverings from Steelcase and Milliken.
Office manager Kelly Williams said, "The new office space is perfect for what we need moving into the future. 1701 Pennsylvania gives us the opportunity to expand, and we are looking forward to adding additional members to our D.C. office."
Photo: amc.wisbar.org