01/11/16
 
Denver's Greenberg Traurig Brings On New Senior Director

Summary: Former Gov. Bill Owens of Colorado will be joining Greenberg Traurig as a senior director and adviser in the government, law and policy practice.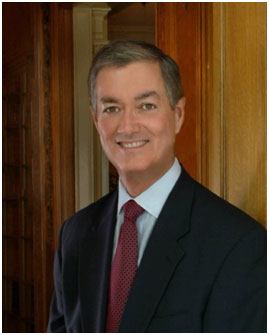 Colorado's former Governor Bill Owens will be joining the international law firm
Greenberg Traurig
in Denver. His decades of experience in transportation, public policy, and energy will add to his new role as the senior director of the government, law and policy practice.
Click here to browse law firm jobs in Colorado on BCG Attorney Search.
Owens does not have a law degree, but his expertise in the industry will make him a valuable adviser at the Miami-based law firm. Owens is excited to be joining the firm, "I've known the firm and its principals for many, many years – it's one of the best law firms in the nation and it is the best in Colorado. Joining the firm provided an opportunity for me to continue some of the things that I've been doing, focused on policy, infrastructure and energy."  
As a Republican, Owens served as the governor of the state from 1999 to 2007, two terms. Some of his big projects while governor was the "TRANS" ballot campaign in 1999. The campaign helped the state issue up to $1.7 billion in bonds for 26 road projects. This included the T-REX expansion on Interstate 25 Southeast of Denver to add a light rail line.  
In 2005, Owens supported Referendum C which gave a five-year "timeout" from the Taxpayer Bill of Rights spending limits. This allowed the state to keep around $3.7 billion in tax money for future projects instead of refunding tax payers.  
He currently serves on the boards of numerous public companies like Bill Barret Corp, an oil and gas company. He worked in the private energy sector before serving as governor and returned to the sector after. This included working as the executive director of the Colorado Petroleum Association.  
Managing shareholder of Greenberg Traurig's Denver office
David G. Palmer
said, "Governor Owens' experience working in the public and private sectors greatly enhances our ability to advise clients who are increasingly involved in such matters. We are thrilled to have him join [us]."  
Source:
http://www.bizjournals.com/denver/blog/earth_to_power/2016/01/former-colorado-governor-joins-international-law.html
Photo: utexas.edu