05/18/15

Hinshaw & Culbertson to Move into New Chicago Office Tower
Law firms are still a major motor in innovative big city projects, as is proved by
Hinshaw & Culbertson's
recent deal to move to a 36-story Loop office building that Chicago developer John Buck plans to build. It is the third office tower we've seen since the 2008 recession, at which point ambitious development was clipped to let the economy stabilize itself.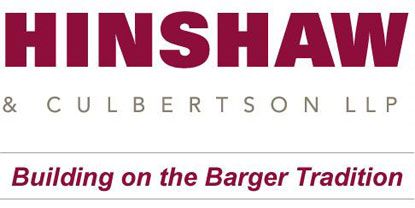 Chicago's Hinshaw is the second firm to agree to inhabit the building, alongside Freeborn & Peters, who announced in February they will lease 90,000 square feet of the tower.
"We haven't been talking about the law firms as much, with all the hype around tech firms," said office broker Robert Sevin, "but when you think about all the new developments, they're all heavily influenced by law firms. It shows that Chicago's legal community is still a major driver when it comes to new developments, and we can't forget that."
He was referring in part to the role
McDermott Will & Emery
and
DLA Piper
have played in another building project recently, moving into the 52-story River Point tower.
Tech firms have overshadowed law firms, per the nature of the latest recession, and they have been buying larger and larger spaces in anticipation of growth. Law firms on the other hand have been downsizing office space, even if they are increasing the number of lawyers employed.
Want to read more law firm news?
For past editions of our weekly law firm news, click here.
---
Contact Our Recruiters Now!