04/28/15

Stroock Strengthens Their National Real Estate Practice with 19-Year Veteran

Stroock & Stroock & Lavan LLP continues to bolster their advancing growth, nationally, with the addition of former Kelly Drye & Warren partner Loryn Dunn Arkow. As a 19-year veteran in real estate law, Arkow brings more than the wealth of experience you would expect from two decades at the job: she also has been deeply involved with legal and real estate trade groups, such as the Stanford Real Estate Council, Real Estate and Construction Division of Jewish Federation of Los Angeles, International Council of Shopping Centers, Moriah Society, and so forth.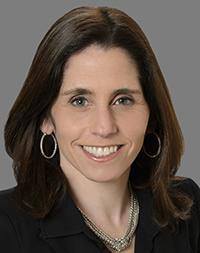 "We welcome Loryn to Stroock's market leading national Real Estate Practice Group," said Brian Diamond, co-chair of Stroock's Real Estate Practice Group. "Each year our clients turn to Stroock to guide them through their largest and most complex transactions. We were lead counsel on the single largest real estate deal in Los Angeles last year and we expect many important West Coast engagements to come. Loryn is an accomplished individual who will no doubt enhance our team and advance our business plan to serve our West Coast clients locally as well as nationally."
That his Stroock plug finishes with the anticipation that Arkow will advance their goals goes without saying, and of course, Arkow feels the same way about Stroock's relationship to her own goals. "My clients will have access to the high-caliber expertise and service that has given Stroock a strong reputation among real estate executives and the leading companies in the industry," she said. "I am looking forward to joining an outstanding
group of real estate lawyers
, as well as tap into the exceptional talent in the firm's Los Angeles office."
Thereby, Arkow, will have taken the next step in advancing the plan and program she's been nurturing since graduating from
Stanford Law School
. Since that time, she has practiced in acquisition, disposition, and development transactions, joint ventures, lending, and other transactions, and so forth, building a client base in all of this. Stroock represents a natural progression for more of the same with her.
Summary: Stroock & Stroock & Lavan LLP continues to bolster their advancing growth, nationally, with the addition of former Kelly Drye & Warren partner Loryn Dunn Arkow