04/21/15

Mayer Brown Reinforces Their International Presence with New York Hire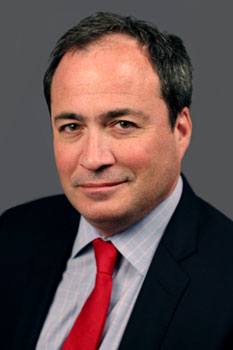 Mayer Brown is continuing to bolster their international standing with the addition of B. Ted Howes, a
new partner in their New York office
. He will lead the International Arbitration group in the US and act as member of the firm's global leadership team for international arbitration.
After working as International Arbitration and Chinese Litigation and Dispute Resolution practices leader for
McDermott Will & Emery LLP
, his firm before Mayer snatched him, Howes has gained quite a platform for his presences as international arbitrator.
"We are delighted to welcome Ted to the leadership team for the firms' growing International Arbitration group," said Raid Abu-Manneh, London-based partner and co-leader of Mayer Brown's International Arbitration group. "He is a leading international arbitration practitioner with an outstanding track record in handling a wide variety of arbitration matters, which remains a key area of need for many of our clients. His experience representing clients in global arbitration venues around the world will further strengthen our international arbitration capabilities, particularly in New York, which is a major international arbitration centre."
Indeed, Howes has regularly appeared before the federal and state courts, and further, he is a speaker and writer on international arbitration and other international issues. All this experience blossomed from gaining his JD from
Harvard Law School
.
"I look forward to working with
Mayer Brown
's extensive team across the globe to help clients resolve the complicated issues that often arise in international commercial disputes," said Howes. "The firm's global platform and cross-office and cross-practice collaboration, combined with its experience handling bilateral investment treaty cases, construction arbitrations and commercial arbitration, will greatly complement my existing practice."
As a member of the Bar of the State of New York, the Arbitration Committee of the International Bar Association and the International Arbitration Club of New York, with the further allowance of being admitted to practice before the US Court of Appeals for the Second Court, he has a very well-established practice already.
Summary: Mayer Brown is continuing to bolster their international standing with the addition of B. Ted Howes, a new partner in their New York office.
Want to read more law firm news?
For past editions of our weekly law firm news, click here.
---
Contact Our Recruiters Now!