11/10/14

Complaint Filed Against D.C. Law Firm for Illegally Lobbying Florida AG

Summary: A complaint was filed last week against the Washington, D.C. law firm of Dickstein Shapiro.

A complaint was filed last week against the Washington, D.C. law firm of Dickstein Shapiro, according to The Tampa Bay Times.

The ethics complaint alleges that the firm illegally lobbied Florida Attorney General Pam Bondi prior to her dropping suits or declining to investigate cases involving the firm's clients.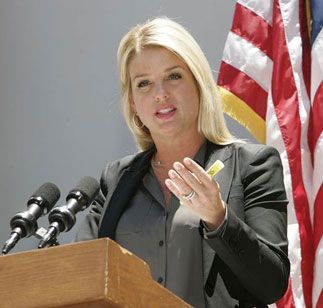 The state of Florida requires that entities "seeking the goodwill" of its AG of staff register as state lobbyists first.
Despite this requirement, none of the partners from the law firm did so over the past four years even though they exchanged phone calls, emails and met multiple times with the AG and her staff to talk about client issues.
Cases against the firm were either dismissed, did not materialize or languished.
"It looks like a clear violation to me," said Charles Swofford, the man who filed the complaint. "If we're going to have a law about lobbyists, we need to enforce it. No one is above the law."
Bernard Nash
, the partner from the firm named in the complaint, oversees the lobbying of attorney generals by the firm. Nash and the firm can be fined $5,000 and banned from lobbying state officials for no more than two years if Nash is found to have violated Florida's law.
Bondi is not named in the complaint against the law firm because only lobbyists are required to follow the rule.
Should the complaint succeed, Bondi could be subject to a ban on accepting gifts from people who could benefit from her decisions.
The first contact between Nash and Bondi occurred back in 2010 after she was elected. The two parties mingled multiple times at RAGA and National Association of Attorneys General conferences in Hawaii, Mexico and Arizona.
"She has always made her decisions based off of what is in the best interest of the people of Florida," campaign spokesman Trey Stapleton said.