01/27/14

Blank Rome Expands West Coast Presence with 21 New Attorneys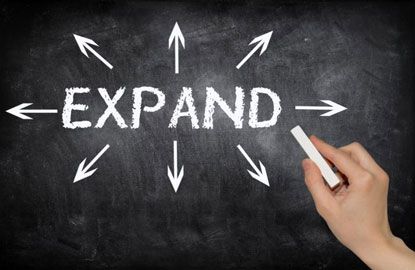 Blank Rome LLP

Fifteen lawyers will join Blank Rome's Los Angeles office, while three lawyers will join the San Francisco and New York offices respectively. Blank Rome's West Coast expansion deals will become effective on February 1.
Attorneys from Finestone & Richter will add principally to Blank Rome's Los Angeles office, as Finestone & Richter was primarily a Los Angeles based law firm. The partners joining Blank Rome include Jeffrey R. Richter and William Finestone. Besides the two partners, seven attorneys from the law firm joining Blank Rome include five counsels and two junior counsels.
Likewise, two partners joining from Margolis & Tisman, Michael B. Margolis and Stephen E. Tisman, will help to heft up Blank Rome's new office in San Francisco. Margolis & Tisman attorneys in Los Angeles, San Francisco and New York will join respective Blank Rome offices.
Blank Rome
had been planning for the West Coast expansion since long and earlier in October, the firm had announced the relocation of its Los Angeles office to bigger premises in the Century Towers in Century City.
Alan J. Hoffman
, Chairman and Managing Partner of Blank Rome points out that the addition of the two California-based firms will not only enhance Blank Rome's U.S. presence but will also affect its global practice. He said, "We are thrilled to welcome this outstanding group to Blank Rome from two highly respected California-based firms. They bring an impressive amount of corporate M&A, corporate litigation, labor and employment, banking, real estate, and trusts and estates experience to the Firm's practices in these areas, as well as Chinese and Korean language capability, and will be excellent enhancements to our Asia Practice."
Reflecting Hoffman's sentiments, Mike Margolis of Margolis & Tisman said, "To best serve the expanding needs of our domestic and foreign clients - particularly the rapidly growing number of Chinese and Korean businesses and entrepreneurs operating in the U.S. - we wanted to combine with a large firm that has a stellar reputation and broad and deep U.S. and Asian practices … Blank Rome is a perfect fit."
Jeffrey R. Richter of Finestone & Richter said about joining Blank Rome, "the quality of the professional staff, the vast resources of the Firm, and its palpable dynamism will provide us with countless opportunities to maximize the provision and quality of full business and support services to our growing clientele. Following a 37-year history since the founding of Finestone & Richter, its lawyers and staff are proud and honored to be a part of Blank Rome."
Want to read more law firm news?
For past editions of our weekly law firm news, click here.
---
Contact Our Recruiters Now!