1/12/04

Clifford Chance

's IP, litigation & dispute resolution practices take hits
International powerhouse Clifford Chance has taken several blows recently, watching as many of its top partners migrate to other firms. In addition to losing the head of its intellectual property department and another IP partner to Kaye Scholer, the firm also saw two more intellectual property head for Hogan & Hartson last year. Last week, a group of eight IP attorneys decided to follow its former colleagues to Hogan & Hartson, including one counsel who will join as a partner.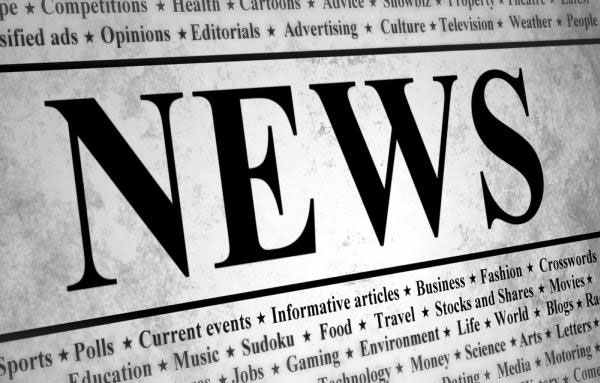 Kenneth Gallo, the head of Clifford Chance's US litigation & dispute resolution practice, also headed for another firm last week in one of the biggest losses to date for the firm. Gallo's move to Paul Weiss Rifkind Wharton & Garrison was accompanied by the departure of two other Clifford Chance anti-trust litigators who left for Simpson Thacher & Bartlett and Weil, Gotshal & Manges recently. The Lawyer, 1/6/04, 1/7/04, 1/9/04
Weil, Gotshal announces the opening of a second German office
International firm Weil, Gotshal, & Manges announced the opening of its 17th global office, its second German office, in Munich earlier today. The firm cited a strong German practice, particularly in the fields of private equity, restructuring and litigation, that called for the firm to add the Munich office in order to satisfy client demand. The new office will initially house two partners and 13 associates and Germany Managing Partner Gerhard Schmidt will split his time between the Frankfurt office, established in 2000, and the new Munich office. Weil, Gotshal's excellent reputation in the country has been built upon involvement in deals like the largest German private investment in a public entity transaction and the largest German NPL transaction. PRNewsWire, 1/12/04
Gardner Carton & Douglas adds eight litigation attorneys from Piper Rudnick
Gardner Carton & Douglas enhanced its
Chicago litigation practice
with the hiring of eight financial market litigation attorneys last week. The recent acquisitions, all of whom came from Piper Rudnick, include five partners, one counsel, and two associates. The new attorneys focus their practice in national and international financial services litigation and arbitration. Gardner Carton & Douglas currently has offices in Chicago and Washington, DC and approximately 230 attorneys. Firm Press Release, 1/12/04
Coudert Brothers' Munich office loses six to Dechert
Three partners and four associates who worked in Coudert Brothers' Munich branch defected to Dechert last week. The attorneys made the not-quite-unanimous decision (one senior attorney voted against the move) in December and began practicing under the Dechert name last week. Dechert's new hires will be the founding members of a new Munich office for the firm, which launched a German practice in Frankfurt in August of 2002. The Munich branch will be Dechert's 17th global office. In order to recoup from this loss and other recent blows to its European practice, Coudert Brothers is in discussion with Italian firm Cannata Pierallini about a possible merger. Legal Week, 1/8/04
Dechert announces Real Estate Finance and Securitization hire, new Charlotte office
Just days before acquiring the personnel necessary to open its 17th office in Munich, Dechert found a partner worthy of opening its 16th office in Charlotte, NC. James Bryant III, formerly of Mayer, Brown, Rowe & Maw, will open the office as part of the firm's Real Estate and Finance group and use his strong professional relationships in the area's financial and banking circles to provide the firm with a strong presence in a region that Dechert tabbed as expanding in importance. The two offices opened in the second week of 2004, in combination with the two California offices opened in 2003, represent a rapid, sustained growth effort by the firm. Firm Press Release, 1/5/04
Littler Mendelson expands into Boston with seven lateral hires
The nation's largest labor and employment law firm, Littler Mendelson, just got a little larger, thanks to lateral partner hires from Bingham McCutchen (2), Hale and Dorr LLP, and Choate Hall & Stewart. Three associate attorneys will be joining the four partners in helping the firm realize its goal of a 29th office in Boston, MA. David Casey, former co-chair of Bingham McCutchen's national labor and employment practice, will serve as the Boston office's managing shareholder. Boston was the last major metropolitan area that Littler Mendelson had yet to establish itself in, and the move brings the firm even closer to providing its clients with a national practice. Currently, Littler Mendelson practices in 17 states with over 400 attorneys. Firm Press Release, 1/5/03
Two partner hires enhance Neal, Gerber & Eisenberg's Health Law Group
Two partners, both from
Michael Best & Friedrich LLP

, have recently been invited to join Neal, Gerber & Eisenberg's Health Law Group. Jack Rovner, who will serve as co-chair of the firm's practice, and Kathryn Roe joined the firm partly because of its commitment to expansion with its health care practice. Over the past year, Neal, Gerber & Eisenberg has substantially increased its attorney ranks with hires from Freeborne & Peters and Altheimer & Gray for its bankruptcy and intellectual property practices, respectively. Building up the health care practice is currently one of the firm's priorities as part of its overall strategic expansion. The firm currently has 155 attorneys. Firm Press Release, 1/7/04
French employment firm joins Freshfields Bruckhaus Deringer

UK firm Freshfields Bruckhaus Deringer has acquired Parisian firm Belier et Associates, a four-
attorney employment
boutique that will help further establish the firm's strong presence in its French office. The firm's current employment practice in Paris was already thriving, but had only one partner. The addition of Gilles Belier, the only partner from the acquired firm, will help ease the burden on the current partner as he takes on the role of joint head of the employment practice in France. The new additions are expected to join Freshfields in late January, bringing the total number of partners in the Paris office to 37 and the total number of attorneys over 260. Legal Week, 1/8/03
Kentucky firm finalizes fourth merger in as many years
Louisville, KY business and litigation firm Stites & Harbison, added seven lawyers and approximately 20 employees to its Washington, DC office when it completed a deal with Larson & Tyler in which the two firms would merge, effective January 1st. Larson & Tyler will serve to shore up Stites & Harbison's intellectual property practice as well as provide a stronger Washington, DC office once it joined with Stites & Harbison's existing two-attorney DC practice. Larson & Taylor sought to merge with a larger firm to provide more resources for its clients, particularly its international ones, and decided on Stites as the best fit after discussing merger possibilities with other firms. Stites & Harbison currently employs approximately 250 attorneys in seven offices throughout the Midwest, as well as in Atlanta and DC. American City Business Journals, 1/12/04
Want to read more law firm news?
For past editions of our weekly law firm news, click here.
---
Contact Our Recruiters Now!