4/19/04

Hale and Dorr, Wilmer Cutler & Pickering close in on merger agreement
Two of the nation's top firms may become one, as Boston's Hale and Dorr is involved in serious merger discussions with Washington DC-based Wilmer, Cutler & Pickering. William Lee, managing partner of Hale and Dorr, confirmed that the two firms were in negotiations, but had yet to reach a deal. A finalized deal would create a firm with over 1,000 attorneys, a top 10 firm by revenue and a top 20 firm by size. Hale and Dorr is known for its technology practice, but both are full service firms. Hale and Dorr would bring nine offices, three of which are international, to the deal, while Wilmer Cutler & Pickering brings seven, including three international offices. Both firms have offices in New York and London, and neither firm has an office west of the Mississippi. An announcement on the final outcome of the talks could come as early as this week. Legal Week, 4/16/04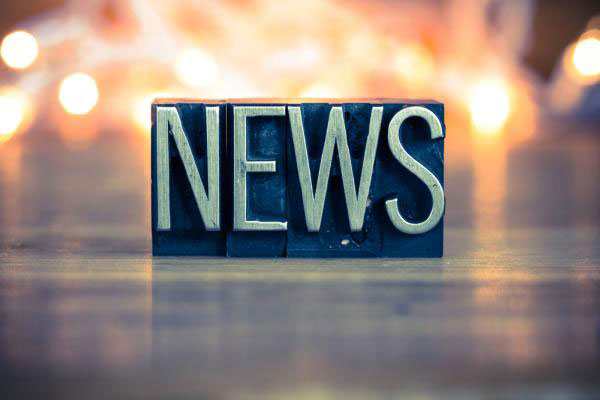 Boston firm opens new office in Delaware
Edwards & Angell, a 300-attorney firm based in Boston, announced last week that it has opened an office in Wilmington, Delaware. Two partners from the Wilmington office of Buchanan Ingersoll will open the satellite, including Selinda Melnik and Stuart Brown, who will serve as Partner-in-Charge. The Wilmington office will work on strengthening the firm's Finance group, as well as deal with bankruptcy issues, which both partners have extensive experience in. The office will be the firm's ninth, in addition to a representative office in London. Firm Press Release, 4/16/04
Employment law team heads for Baker & McKenzie

A group of five partners was added to Baker & McKenzie's North American Compensation & Employment Law Practice Group last week. The hires, led by Ron Manthey, all hail from leading national labor and employment firm Littler Mendelson and will work out of Baker's Dallas office. The team will handle employment law litigation and advice, and cited Baker & McKenzie's growing local practice and its thriving global practice, which counts over 400 labor and employment attorneys, as their reason for moving. The other four partners are Ann Marie Painter, Joel Allen, Paulo McKeeby and Ellen Perlioni. Firm Press Release, 4/13/04
Jones Day

files forms to open office in Moscow
Cleveland-based international law firm Jones Day, one of the top five law firms in the United States by size, has filed paperwork with the Russian government that will likely enable them to open an office in Moscow later this year. The office would be headed by Vladimir Lechtman, a mergers & acquisitions partner currently working in the firm's Washington, DC office, and would likely be staffed by shifting some attorneys and hiring some local attorneys. Jones Day played a large role in the largest corporate transaction ever in Russia by advising an oil company in a joint venture last year. The firm is counting on its local credibility from that deal and what it perceives as a strong Russian economy to ensure that this new office will be successful. Legal Week, 4/8/04
Withers LLP

Bergman adds four to continue strong growth in U.S.
Withers Bergman, an international private client law firm with offices in New York, New Haven, London and Milan, announced the addition of four senior attorneys to its 40-attorney U.S. team last week. The firm has grown its U.S. capabilities by 25% over the last two years, and is necessarily doubling the size of its New York office. The new hires are John Forry, formerly with Ernst & Young, Mark Holden and Richard Cassell, both formerly with Bryan Cave, and Sanford Davis, who comes from Cummings & Lockwood. Withers Berman, which is called Withers LLP internationally, has 74 principles and over 450 staff members in its global practice. The firm also has the largest U.S.-qualified private client practice outside the United States, with ten attorneys in London. Firm Press Release, 4/13/04
Schiff Hardin gains two partners from Dewey Ballantine
Schiff Hardin, which bills itself as "Chicago's oldest large law firm," just got a bit larger with the addition of two partners in its New York City office. Both Russel Hamilton and Graham Hone will be joining Schiff Hardin's real estate group, where they will use their expertise in representing banks in commercial real estate lending deals, among other things. The two attorneys previously practiced with Dewey Ballantine. Schiff Hardin has over 300
attorneys working
in six offices, including one international outpost in Dublin, Ireland, and was established in 1864. Firm Press Release, 4/19/04
Foley & Lardner taps new head of trademark group
Miriam Beezy, formerly of the Los Angeles office of Greenberg Glusker, has been hired by Milwaukee-based Foley & Lardner to join the firm's IP department as a partner, and to head the firm's trademark & copyright practice group. Beezy held a similar position at Greenberg & Glusker, where she headed that firm's IP department, and has served as Chief Trademark Counsel for Disney. Foley's IP practice chair, Richard Florsheim, said that the firm's newest addition is another step in their ongoing growth plan for the intellectual property group. Firm Press Release, 4/16/04
Thompson & Knight adds three attorney group in Houston
Dallas-based Thompson & Knight has bolstered its trial practice group by adding four attorneys, including two partners, in Dallas and Houston this month. Two partners, Richy Raven and Jonathan Shoebotham, and one associate joined the firm's Houston office from Porter & Hedges. The firm's Dallas office also added one staff attorney, Jennine Lunceford, who formerly worked in both the Office of the Solicitor of the U.S. Department of Labor and at Jones Day. Firm Press Releases, 4/15/04
Want to read more law firm news?
For past editions of our weekly law firm news, click here.
---
Contact Our Recruiters Now!