5/17/04

Milbank to open Munich office in June
With three partners from UK firm
Freshfields Bruckhaus Deringer

set to join, Milbank Tweed Hadley & McCloy has announced that it will be opening an office in Munich next month. Among the partners who will open the office is Peter Nussbaum, who formerly served as the co-head of Freshfields' global private equity practice. Rolf Fuger and Norbert Rieger will also join, bringing specialty private equity practices with them. The additions will serve to strengthen Milbank's global corporate and finance market practices. The Munich office will be the firm's tenth, including five other international offices, one of which is in Frankfurt, Germany. Firm Press Release, 5/13/04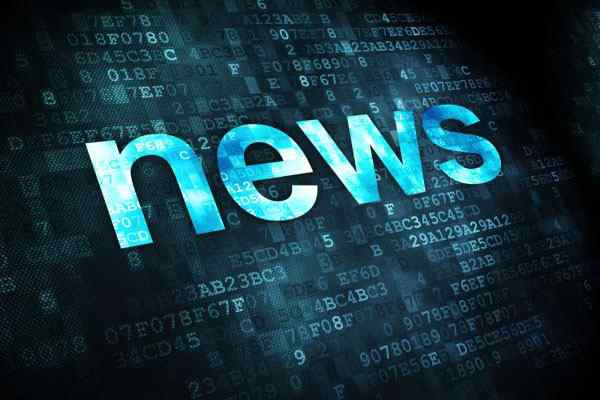 Gardner Carton & Douglas expands practices through several lateral hires
Five attorneys from Stickler & Nelson, the leading labor and employment firm representing health care industry employers, have left their firm to join the growing Chicago office of Gardner Carton & Douglas. Bruce Stickler and Mark Nelson, the name partners of the firm, are among those making the switch. Both the labor and employment and health care practices will gain experience and clients as a result of the hires. Winston has also announced that Jonathan Silverman, formerly of Kirkland & Ellis, will also join the firm in its financial markets practice. Firm Press Release, 5/13/04
Two KMZRosenman partners head to Winston & Strawn
Two partners, formerly of Katten Muchin Zavis & Rosenman, have joined Winston & Strawn and will help the firm expand its employee benefits practice in Chicago. Mark Weisberg and
Linda Lemel Hoseman
, who specialize in issues involving retirement benefits, equity-based compensation plans and welfare benefits plans, will serve to shore up the existing 12-attorney employee benefits and executive compensation practice at Winston. In a press release earlier this month, the firm proclaimed the pair an excellent fit for its growing practice. Firm Press Release, 5/7/04
Lord, Bissell & Brook partners defect to create boutique
Lord, Bissell and Brook's Atlanta office lost four equity partners recently, as they left the firm to create a new complex insurance litigation boutique last week. The new firm, founded by Paul Fields Jr., Terry Howell, Michael Athans and Robert McLaughlin, will start out with the benefit of having already established a client base at an AmLaw 200 firm, as much of the partners' book of business will follow them to the new firm. Three associates from Lord Bissell will also be joining the firm, which will be known as Fields Howell Athans & McLaughlin. The partners on both sides cited that the lawyers who left wanted to focus on a different kind of law. New York Lawyer, 5/13/04
Wildman Harrold hires new London branch head
U.S. firm Wildman Harrold Allen & Dixon has hired Rajita Sharma to lead its London office, filling the void left last year when the office's managing partner left to join an intellectual property boutique. Sharma, who comes to the firm from a partner position at Kilpatrick Stockton, will help the office establish a full intellectual property practice. Before she joined, the office was only offering trademark and patent prosecution services due to limited staff. Legal Week, 5/13/04
Winstead Sechrest hires three for its office in The Woodlands
Three corporate attorneys from Andrews Kurth, including one partner and two associates, will join The Woodlands office of Winstead Sechrect & Minick, the firm announced last week. Jeffrey Harder, who will join as partner, founded Andrews Kurth's office in The Woodlands, TX and has served as the deputy managing partner of the office for nine years. Winstead believes that the additions, all of which will work in the corporate & securities practice, will serve to strengthen it's prominent position in South Montgomery County. The trio will also provide experience in biotech law, life sciences, nanotechnology and technology law. Firm Press Release, 5/10/04
Masons to open Dubai office
Hoping to further capitalize on the large amount of rebuilding work expected once war-torn Iraq settles into peace, Masons has decided to open an office in nearby Dubai, according to UK publication The Lawyer. The Dubai office will be the firm's first in the Middle East, and will mainly focus on issues involved with the rebuilding of Iraq. This is not the first time Masons has sought to create ties to the area. The firm, among with its U.S. partner Thelen, Reid & Priest, had formed an alliance with Iraqi firm Salam Abdullah & Partners in February. The Lawyer, 5/13/04
Lovells opts for organic expansion in U.S.
Lovells, one of Britain's top firms, has cut thirteen positions from its U.S. strategy committee after making the decision that it will grow its branches in the U.S. through lateral and first-year hires rather than continue to aggressively seek out a merger partner. Down from eighteen people to five, the committee is still interested in the prospect of a merger, but will no longer pursue it actively. The firm will also hold out on building a corporate practice in New York, which it believes can not be done through lateral hires because of the need for more a full service practice to complement it. Lovells currently has offices in New York and Chicago. Legal Week, 5/13/04
Former Mexican Ambassador joins Duane Morris
A former Mexican Ambassador to Singapore, Brunei, and Myanmar, Eduardo Ramos-Gomez will now bring his international experience to the New York branch of Duane Morris. He will join the firm as a partner, bolstering Duane Morris's corporate and international practices and allowing the firm to further its plans to grow its international corporate practice. Ramos-Gomez formerly worked with Thacher Proffitt & Wood and maintains strong ties to Mexico and the diplomatic scene in general through the several positions of leadership he currently holds. Firm Press Release, 5/12/04
Want to read more law firm news?
For past editions of our weekly law firm news, click here.
---
Contact Our Recruiters Now!