5/31/04

Gibson Dunn adds public law capabilities in Paris
Through the hiring of Nicolas Bavarez, formerly a name partner at the French corporate boutique firm Brandford-Griffith & Associés, Gibson Dunn & Crutcher has added a public law practice to its Paris office. Bavarez will serve as leader of the new group, a role he is familiar with after serving as Partner in Charge of Public Law at his former firm. Two associates from Brandford-Griffith will also join Gibson Dunn. Bavarez focuses on corporate transactions as well as public and administrative law, and the firm believes that his French public M&A practice will serve to complement the firm's European M&A practice. Firm Press Release, 5/28/04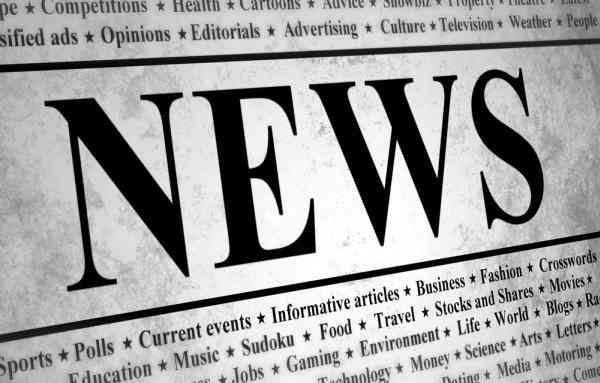 Bingham McCutchen continues to expand broker-dealer practice
Boston-based Bingham McCutchen has added three partners to its national broker-dealer practice group this month, adding to the 22 others the firm has picked up since last year. Eric Seltzer comes to the firm from a deputy counsel/senior VP position at UBS Financial Services.
Paul Allen
will join from Morgan Stanley, where he was the assistant general counsel and first vice president. Nader Hossain Salehi is the lone hire from a law firm, coming from the Securities Practice at soon-to-merge Wilmer, Cutler & Pickering. Seltzer will be located on the East Coast, Allen will work out of San Francisco, and Salehi will work in D.C. Bingham's broker-dealer practice currently has 70 attorneys and the firm is seeking to expand its influence in this area to the West Coast. Firm Press Release, 5/24/04
McDermott gains group from latest Clifford Chance

defections
The New York arm of Clifford Chance lost six corporate attorneys last week as McDermott, Will & Emery gained a derivatives and structured products practice. Two partners, John Lutz and David Taub, and four associates will join McDermott in the move to start the practice. The firm has placed importance on the addition of more elements to its capital markets practice in New York, citing client needs as the main reason for making it a priority. Taub focuses his practice on the trading and securitization of derivative markets as well as the structuring of complex securitization transactions. Lutz practices in federal and state taxation, with an emphasis on structured finance, derivatives and structured products. Firm Press Release, 5/27/04
Boston firm adds on in New York, D.C.
Twelve attorneys, including one large practice group in New York, have joined Boston-based Sullivan & Worcester, expanding both of its satellite offices. Seven attorneys from the New York office of international law firm Salans have joined the firm, giving their new firm four partners and three counsel. The attorneys come from both Salans' intellectual property group and its litigation practice. Barbara Champoux, a real estate partner from Nixon Peabody; Dan Sitomer, an environmental and construction lawyer joining Sullivan's real estate group; and
Robert Gold
, a litigator who formerly worked in the U.S. Attorney's office in Southern New York, will also join the firm in New York. The Washington, D.C. office gains two partners, William Weisberg, a government contracts and grants attorney from Katten Muchin Zavis Rosenman, and William Zeitler, an international trade partner formerly with Thompson Coburn. The firm's press release touted the latest hires as proof that the firm's "Mid-Size Law Firm Model," which offers clients big firm quality and boutique personal relationships, can be a successful one. Firm Press Release, 5/25/04
Kirkpatrick & Lockhart announces a number of hires in San Francisco
Christopher Wright, Kathryn Wheble, and Timothy Parker have all joined the growing San Francisco office of Kirkpatrick & Lockhart in the second half of May. Parker, the first hire announced, will join as Of Counsel in the investment management practice. He comes from a position as Global Head of Compliance and Risk Management at Allianz Dresdner Asset Management. Christopher Wright, formerly of Cooley Godward, will join the firm's antitrust and trade regulation and intellectual property practices as a partner. Wheble, also of Cooley Godward, will join the intellectual property group as a copyright and trademark partner. Firm Press Releases, 5/17/04, 5/18/04, 5/26/04
Fast-growing Texas firm adds Houston office
The acquisition of 23 attorneys from Dunn, Kacal, Adams Pappas & Law has allowed Godwin Gruber, a litigation-only Dallas firm, to open its second office in Houston, the firm announced last week. The additions make Godwin Gruber the largest litigation-only firm in Texas. Six partners, including one who will get a promotion from senior associate in the move, and seventeen associates will form the core of the new office, which they may be looking to build upon. Christopher Pappas, a name partner at his former firm, will join Godwin Gruber's Executive Committee and serve as the managing partner of the Houston office. Firm Press Release, 5/24/04
McDermott Will & Emery

gains international trade attorneys in D.C.
Adding to the Clifford Chance attorneys that joined the firm's New York office, and another lateral partner hire in Palo Alto, McDermott Will & Emery's other big acquisition last week came in the form of four hires in its international trade practice group in Washington, D.C. Michael House, former co-chair of Kaye Scholer's international trade practice, and Raymond Paretzky will both join the firm as partners. Also joining is Sandra Wright, an international trade analyst, and Shi Zhaoyu, the former First Secretary and Legal Counsel in the Economic and Commercial Office of the Embassy of the People's Republic of China. Firm Press Release, 5/26/04
Top American firm to cut out firm-wide managing partner role
Following the creation of a managing partner position for the firm's New York office earlier this year, which eliminated what was traditionally one of the roles of the firm-wide managing partner, Shearman & Sterling has opted to eliminate the latter position altogether. The firm hopes that the move will reduce firm bureaucracy and give more local autonomy to the firm's international network of offices. Now that the firm has M&A partner John Madden to serve as managing partner of the New York office, all of the offices have their own managing partners. Robert Treuhold currently serves in the soon-to-be-eliminated position. Legal Week, 5/27/04
Birmingham firm to open in Charlotte
Birmingham, Alabama's oldest and largest firm, Bradley Arant Rose & White, announced last week that it is opening its sixth office in Charlotte. The new office will be headed by John D. Bond III, who formerly served as president and general counsel of a construction company. His experience will come in handy as he will seek to expand upon the firm's esteemed construction and procurement practice group in a new market. The addition of a Charlotte office was part of the firm's plan to expand its regional presence. The firm has around 200 attorneys in five other offices -- three in Alabama, one in Jackson, MI, and one in Washington, D.C. Firm Press Release, 5/28/04
Want to read more law firm news?
For past editions of our weekly law firm news, click here.
---
Contact Our Recruiters Now!