02/23/05
Goodwin Proctor adds New York partner
Goodwin Procter LLP

, Nolan brings 10 years of experience in public and private securitization and structured finance, warehouse facilities, asset-backed commercial paper and other related transactions in the United States and abroad. He has securitized a broad variety of asset classes, including commercial mortgages (conduit loans, single property loans and "mini-pools"), consumer receivables, and intellectual property, among others.
Metropolitan Corporate Counsel, Northeast Edition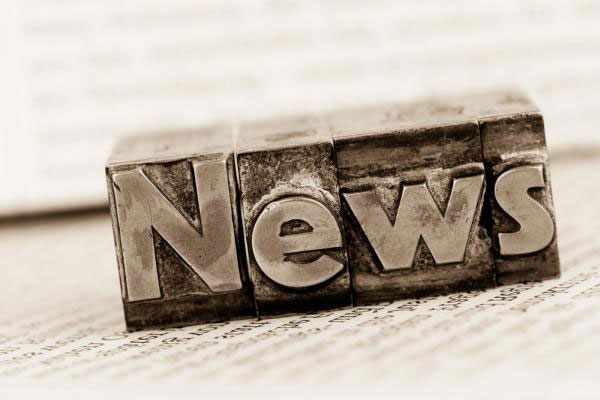 Kaye Scholer taps five Clifford Chance

attorneys
Margot Schonholtz will be joining Kaye Scholer as a partner and will be co-heading the firm's business reorganization and creditors' rights practice. She is formerly with Clifford Chance, and she will be joined by four other Clifford Chance partners, all of whom are moving with her to Kaye Scholer. These additions to Kaye Scholer bring the firm's number of lawyers to more than 50 in the major U.S. markets of New York, Chicago, and Los Angeles.
Firm Press Release
Ex-partners seek Testa bankruptcy
Eight former partners owed a total of $2 million by the recently disbanded law firm Testa Hurwitz & Thibeault LLP are trying to force the partnership, which is already liquidating its assets, to file for Chapter 11 bankruptcy. The petition for involuntary bankruptcy was filed on Feb. 17 against Testa Hurwitz in the Eastern Division of Massachusetts by former partners
Thomas A. Beaudoin
, David S. Davenport, Leslie E. Davis, Eric A. Deutsch, Gordon H. Hayes, Jr., John M. Hession, Edwin L. Miller, Jr., and Richard S. Sanders. All left Boston-based Testa between 2001 and October 2004 before a raft of defections in November and December 2004 pushed the firm, known for its venture capital work, into disbanding on Jan. 14.
TheDeal.com
Orrick Herrington adds five new partners
Orrick Herrington & Sutcliffe has added five partners from Heller Ehrman's Venture Law Group. The five will work specifically for Orrick Herrington's emerging companies practice group, which currently consists of approximately 70 lawyers. However, the five new partners will not be working in the same offices, as four of them will be based in firm's Silicon Valley, CA, and the fifth will be resident in Orrick Herrington's office in Washington, DC.
Firm Press Release
Martineau Johnson continues to grow
Birmingham and London-based law firm Martineau Johnson has announced that it has offered all nine of its current crop of qualifying trainees permanent contracts. William Barker, managing partner at the firm, said the move to No.1 Colmore Square, coupled with strategic growth in targeted sectors, had encouraged the firm to invest in the talent of the future. He said: "Within the next couple of years we will be looking to nurture our strengths in various departments along with improving our reputation on the national and international stage." Last year the firm announced a 26% growth in profits per partner, and it is on target to hit this year's predicted annual increase of 18%, with several departments out-performing expectations.
Birmingham Post
Thacher Proffitt adds partner and counsel from Paul Weiss
Thacher Proffitt & Wood has landed two attorneys from Paul Weiss Rifkind Wharton & Garrison. Thacher has a new partner in Steven R. Howard, the former co-head of Paul Weiss Rifkind Wharton & Garrison's investment funds practice. He has joined Thacher Proffitt & Wood in the corporate and financial institutions practice group. In addition, another Paul Weiss attorney, Thomas M. Majewski, will be joining Howard at Thacher Proffitt as counsel.
Firm Press Release
Schmidt joins FTC as Deputy Director
Federal Trade Commission Chairman Deborah Platt Majoras has named Jeffrey Schmidt deputy director of the bureau of competition, where his job will include helping to oversee merger investigations and to prepare enforcement recommendations. Schmidt had been a partner in the Washington office of Pillsbury Winthrop. He is also a past counsel to various industry consortia, including for the electronics, software, radio frequency ID, pharmaceutical and grocery industries.
Broadcasting & Cable, Reed Business Information
Morgan Lewis adds three to European office
Morgan Lewis & Bockius has added partner Stephan Alamowitch and two associates to its Paris, France, office from Orrick Herrington & Sutcliffe. The goal of bringing in these three attorneys is for Morgan Lewis to establish a global finance practice in Europe. Morgan Lewis opened its Paris office last summer in June 2004. Alamowitch will be there along with 22 other attorneys who all work out of that office at present.
Firm Press Release
Bryan Cave adds new attorney
Eric W. Smith has joined the
labor and employment practice
of the international law firm of
Bryan Cave LLP

. Smith represents clients in defense of labor and employment disputes throughout the United States. His expertise includes defending employment and civil rights class actions, age, disability and race discrimination matters, whistle-blowing, and harassment, among others. Smith is an active member of the labor and employment and litigation sections of the American Bar Association and is a frequent author and lecturer on litigation and employment-related topics.
Metropolitan Corporate Counsel, Northeast Edition
SoCal law firm revenues
Latham & Watkins recently topped a list of the top 10 highest-grossing Southern California law firms. According to the study, many Southern California firms had both strong revenue and profitability gains in 2004. Latham & Watkins showed revenue of $1.2 billion, O'Melveny & Myers was second with $697 million and Gibson Dunn & Crutcher was third with $693 million. Seven of the top ten firms had profits-per-equity partners above $1 million. The leader in both revenue and profitability growth was Quinn Emanuel Urquhart Oliver & Hedges, with a 25% increase in revenue to $160 million and a 39% increase in profits-per-equity partner to $1.9 million.
The Recorder
Want to read more law firm news?
For past editions of our weekly law firm news, click here.
---
Contact Our Recruiters Now!