12/13/05

Gibbons Del Deo merges with Hecker Brown
Gibbons, Del Deo, Dolan, Griffinger & Vecchione has expanded its recently opened Philadelphia office by merging with civil litigation boutique Hecker Brown Sherry & Johnson. This merger will increase the number of attorneys in Philadelphia office from 3 to 28, effective January 1, 2006. Gibbons, Del Deo, Dolan, Griffinger & Vecchione has offices in Newark and Trenton, NJ, and New York.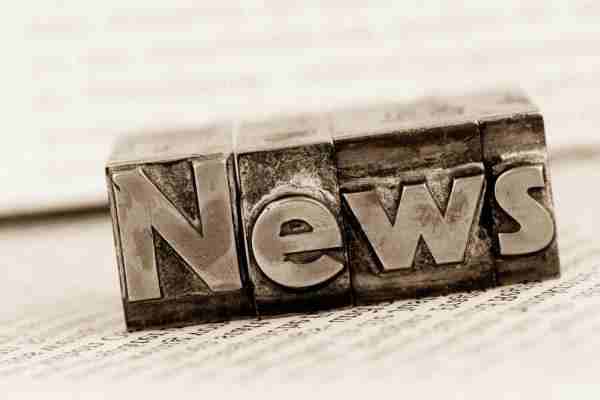 Bingham McCutchen agrees to merge with Swidler Berlin
Boston-based Bingham McCutchen plans to acquire the law firm Swidler Berlin by the first quarter of 2006. Both firms have signed a letter of intent. The merger is subject to due diligence and approval of the firms' respective partners. The combined firm will have nearly 1,000 lawyers and annual billings of more than $700 million.
Jones Walker leases space in JP Morgan Chase Tower
In a bid to meet clients' demands of business and legal representation in the greater Houston area, Jones Walker expanded its Texas operations by opening an office on the 66th floor of the JP Morgan Chase Tower in downtown Houston. The firm also has offices in The Woodlands, as well as in Louisiana, Florida, and Washington, DC. John White will manage the Houston office from the downtown Houston location.
Novikoff joins Greenberg Traurig
Neil Novikoff has joined the international law firm Greenberg Traurig, LLP, as Shareholder in the corporate and securities practice group in the New York office. Novikoff is highly experienced in mergers and acquisitions, debt and equity financings, venture capital investments, and general corporate and securities law matters. Previously, he was a partner at Willkie, Farr & Gallagher.
Reed Smith elects 27 new partners
One of the top-25 international law firms in the U.S., Reed Smith, LLP, has announced the promotion of 27 of its attorneys to the partner level, effective January 1, 2006. The firm represents diverse clientele, ranging from Fortune 100 companies to middle-market companies. Fourteen of the new partners are litigators; the remaining 13 are business and regulatory attorneys.
Brown joins Fish & Richardson as patent and commercial litigator
Fish & Richardson--one of the largest law firms in the U.S. practicing exclusively in the areas of intellectual property, litigation, and corporate law--has appointed Tim K. Brown as an associate in the firm's Dallas office. Mr. Brown will practice intellectual property and patent litigation. Previously, Mr. Brown worked as an associate with Morgan Lewis. Prior to his career as an attorney, Mr. Brown worked as an engineer for Boeing and Raytheon E-Systems.
Sidorsky joins Chadbourne & Parke
Robert Sidorsky has joined the New York office of the international law firm Chadbourne & Parke, LLP, as counsel in the litigation group. He specializes in the areas of accountants' liability, securities, and complex fraud litigation. Previously, Mr. Sidorsky was a litigation partner at Mullin Hoard & Brown; prior to that, he was a partner at Thacher Proffitt & Wood.
Steptoe & Johnson announces four partners and promotes nine attorneys
Steptoe & Johnson has named four new partners and advanced nine other attorneys, effective immediately. The new partners are
Sean C. Griffin
and Timothy K. Howard (Litigation) in Washington, DC, and John R. Nickerson (Labor and Employment) in the Phoenix office have been promoted to the position of Special Counsel.
Former Michigan racing commissioner joins Honigman Miller
Former Michigan racing commissioner Nelson W. Westrin will join Detroit-based law firm Honigman Miller Schwartz and Cohn, LLP, effective January 3, 2006. Nelson will join the firm's Lansing, MI, office as a partner in the gaming and hospitality practice area. Currently, Westrin is completing a three-year term as vice chairman of the National Indian Gaming Commission. Prior to working for the the National Indian Gaming Commission, Nelson served as the first executive director of the Michigan Gaming Control Board.
Gallop Johnson expands intellectual property group
The law firm of Gallop, Johnson & Neuman continues to grow, with the addition of technology attorney John W. Kepler and patent attorney Cathy Futrowsky. Mr. Kepler and Ms. Futrowsky are highly experienced in the registration and protection of patents and trademarks before government agencies and the courts.
Crowell & Moring adds three litigators to white-collar defense group
Crowell & Moring, LLP

, Ashley Bailey, and Adrian D. Mebane. For more than 20 years, the firm has defended clients from across the country and around the world. The firm has offices in Washington, DC; California; Brussels; and London.
Latham & Watkins selects 30 partners
Latham & Watkins has announced that 30 associates, representing the firm's five departments and 13 of its offices, will be made partner, effective January 1, 2006. These partners bring to the firm extraordinary diversity and talent. The 30 associates are in addition to the 6 counsel who will be promoted to partner on April 1, 2006.