10/10/06
Attorneys leave Wallenstein & Wagner for McDermott and Banner & Witcoff
The Chicago firm Wallenstein & Wagner is no more. Eight of the firm's intellectual property attorneys left to go to
McDermott Will & Emery

's Chicago intellectual property, media, and technology department, and five others went to Banner & Witcoff, bringing an end to Wallenstein & Wagner. Daniel Christus, Jeffrey Gargano, Matthew Gryzlo, Brent Hawkins, and Peter Siavelis have joined McDermott as partners. Monique Morneault joined as counsel, and Brett Bachtell and Alissa Misun joined as associates. The new additions bring the number of attorneys in McDermott's Chicago intellectual property department to more than 25. The five attorneys who went to Banner & Witcoff are Linda Kuczma, Bradley Rademaker, Paul Nykaza, Gregory Schlenz, and Shaoni Mitchell. All five have joined the firm's intellectual property practice.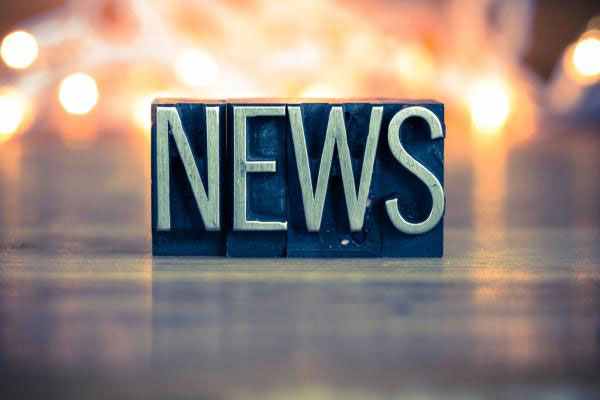 Holland & Hart's Westward Ho program
Holland & Hart, which has 13 offices in seven Rocky Mountain states, is apparently caught in an expansion phase. After opening an office in Washington, DC, in April, the firm is now expanding toward the west with the opening of its Nevada office in Las Vegas. Philip J. Dabney and
Gregory S. Gilbert
, both commercial litigators with emphases in construction litigation and arbitration, will be resident partners; the office will also employ four additional attorneys, two paralegals, and three secretaries. The Nevada office aims to provide top-notch service to its clients in wide-ranging areas of practice, including litigation, real estate, business transactions, and natural resources/environmental law.
Schiff Hardin expands reach with merger
A union between Chicago-based Schiff Hardin and San Francisco-based litigation firm Morgenstein & Jubelirer will be sealed on January 1, 2007. The combination, which will retain the moniker of Schiff Hardin, will have a strong workforce of 400 attorneys and will boast a coast-to-coast presence, with offices in Chicago, Lake Forest, IL, San Francisco, New York City, Washington, DC, and Atlanta. Schiff Hardin, which currently maintains a strong West Coast presence, has been closely associated with the outstanding trial lawyers of Morgenstein & Jubelirer for several years. Both firms have had broad experience in varied legal areas, including complex civil litigation (including product liability/mass tort), construction, intellectual property, labor, employment, antitrust, and general commercial disputes. With the merger, the duo anticipates progressing beyond their individual specialty realms, which they hope will ease the path for Schiff Hardin to evolve into a nationalized entity.
Small fry join to deflect big fish
Three Birmingham firms—Goodrich, Cunningham, and Hahn—have joined forces to launch Red Mountain Law, a combined effort to overthrow the might of the bigger fish in the Birmingham legal pond. The firms have not merged formally; the union is an attempt to cooperate in order to contend with larger firms existing in the area. Initially, Goodrich will deal in securities, Hahn will deal in trusts, wills, and estates and real estate, and Cunningham will deal in loan closings. However, the three firms' own attorneys will also continue to work in their respective realms of specialization. Alabama-based Goodrich, which specializes in business and corporate law, Houston-based Cunningham, which specializes in complex litigation/arbitration and appeals for a wide variety of clients, and Dallas-based Hahn, which specializes in aviation-oriented legal advice, have combined forces under the banner of Red Mountain Law, a platform from which they intend to provide clients with expertise based on a wide range of perspectives.
Kirkpatrick & Lockhart courts Preston Gates for merger
Pittsburgh-based Kirkpatrick & Lockhart Nicholson Graham, LLP, and Seattle-based Preston, Gates & Ellis, LLP, are working out options for a possible merger. If the negotiations are successful, the merger will create one of the largest multifaceted firms with diverse practice areas covering all major destinations of the world. The move will generate a law firm with a strength of 1,400 lawyers in 21 offices across multiple continents. The talks, which began in July, would finalize by year-end. Founded in 1946, Kirkpatrick & Lockhart reached $468.9 million in revenues in 2005 and has grown to the point that it employs more than 1,000 lawyers in its Pittsburgh office. Established in 1883, Preston Gates is relatively smaller, with 420 lawyers and 200 partners in 11 offices, including 226 attorneys in Seattle. Its strengths are corporate finance, intellectual property, technology law, and mergers and acquisitions. The two firms are assessing each others' practice areas, especially complementary areas of expertise and other areas that might tip the balance in favor of a merger.
King & Spalding adds new talent to IP team
International law firm King & Spalding added three new partners to its Atlanta office; Tony Askew, Steve Schaetzel, and Jim Johnson will join the firm's intellectual property group. The move follows closely on the heels of the firm's decision to consolidate its IP practices. The three new partners come from Kilpatrick Stockton, LLP. King & Spalding intends to bank on the expertise of the three new additions to enhance its capabilities in patent litigation, particularly in the areas of biotechnology and pharmaceuticals. Askew, Schaetzel, and Johnson are well-known patent lawyers and bring with them more than 60 years of combined experience. Since 2004, King & Spalding's IP and life sciences practice has registered significant expansion, growing to include 100 attorneys and patent agents. The firm is on the lookout for more additions to its rolls. With more than 800 lawyers currently practicing in offices across the US and the UK, King & Spalding intends to recruit more attorneys, with the aim of consolidating its stronghold in this sector.
Akerman Senterfitt's Tampa office has three new lawyers
With the addition of three litigation attorneys-L. Joseph Shaheen, Jr., Shareholder, Mitchell Robiner, Of Counsel, and Chaila Restall, Associate—Florida-based Akerman Senterfitt's Tampa office is expanding. The trio comes from Gardner Shaheen Tamargo law firm. The new attorneys bring with them expertise in complex litigation matters, regulatory investigations, and commercial litigation with a focus on creditors' rights. Akerman Senterfitt was founded in 1920 and has 12 offices across the country employing more than 475 attorneys and consultants. Earlier, Akerman Senterfitt expanded its national real estate practice in its New York office, with the addition of Robert W. Claeson as a shareholder. Claeson, who joined the firm from
Cozen O'Connor

, specializes in acquiring, financing, and leasing commercial properties. He also has experience with domestic and foreign clients on real estate-driven corporate acquisitions and divestitures, as well as lending for subordinate and asset-based lenders, including securitized real estate and mezzanine debt financing.
White & Williams expands New York presence
Philadelphia-based White & Williams and Koerner Silberberg have merged their business and litigation practices. Two Koerner Silberberg attorneys, Carl Seldin Koerner and Frances R. Zujkowski, will join White & Williams as counsels, along with three associates: Alexandria DonAngelo, Sedgwick Jeanite, and Marlene Goldberg. Koerner's stronghold is its transactional practice, while White & Williams' strength is in commercial litigation, predominantly in securities litigation. White & Williams has seven lawyers in its New York office and a total strength of 230 lawyers practicing in eight offices across the country.
Chet Thompson to partner with Crowell & Moring
Crowell & Moring's Environment & Natural Resources Group gains a new partner with the addition of
Chet M. Thompson
, the US Environmental Protection Agency's former Deputy General Counsel. The move is the fourth major event for the group, which recently added three other major recruitments. An expert in air quality, waste, global warming, and ozone matters, Thompson has been associated with the Clean Air Act (CAA) initiatives, the Clean Air Mercury Rule (CAMR), the New Source Review (NSR) reforms, and other legislation. His expertise includes counseling, litigation, and representation of clients under the major environmental statutes, including CAA, the Resource Conservation and Recovery Act (RCRA), and the Comprehensive Environmental Response, Compensation, Liability, and Recovery Act (CERCLA). Prior to joining Cromwell & Moring, Thompson was in charge of the EPA's offices of air and radiation law and solid waste and emergency response law; he also provided legal advice to the EPA administrator and general counsel. Crowell & Moring's ENR Group reputedly assists clients with diverse litigation matters related to natural resources and environmental laws, regulations, and policies.
Want to read more law firm news?
For past editions of our weekly law firm news, click here.
---
Contact Our Recruiters Now!