11/21/06

U.S. Attorney Debra Wong Yang Joins Gibson Dunn in L.A.
Gibson, Dunn & Crutcher, LLP, has appointed noted U.S. Attorney Debra Wong Yang Partner in its Los Angeles office. Yang, in addition to co-chairing the firm's crisis management practice group, will play a major role in its business crimes and investigations practice group. Yang is the latest in a series of recent additions to the practice, which include Washington, DC, Partner Barry Goldsmith, a former enforcement official, and New York Partners Jim Walden and Orin Snyder, both former Assistant U.S. Attorneys. Prior to joining Gibson Dunn, Yang served as U.S. Attorney for the Central District of California.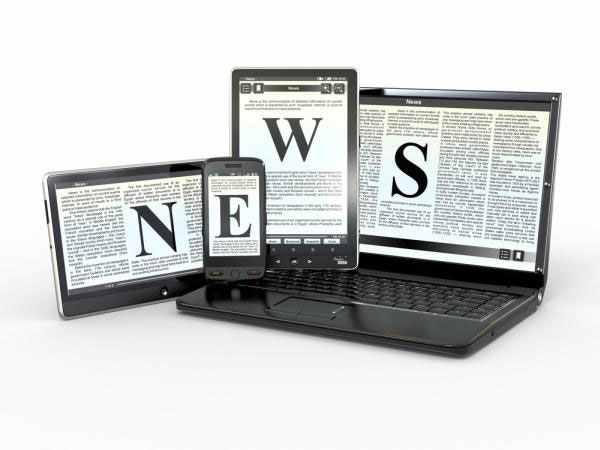 Paul Hastings hires Basil Hwang in Hong Kong
Aiming to strengthen its capital markets and mergers and acquisitions practice, Paul, Hastings, Janofsky, and Walker, LLP, has appointed Basil Hwang Partner in the firm's Hong Kong office. Hwang, a former employee of O'Melveny & Myers, LLP, will be a member of the firm's corporate department and will primarily focus on mergers and acquisitions, private equity transactions, and securities offerings. With this move, the firm intends to expand its practice into a region where it has handled several complex legal transactions for prestigious clients, including major financial institutions, as well as domestic and international public and private companies.
New attorneys at Jones Day

Robert J. Miller
joined international law firm Jones Day's Columbus office as a partner and will look after the firm's general business practice. Prior to joining Jones Day, Miller served as Corporate General Counsel and Global Legal for Procter & Gamble in Cincinnati. At Jones Day, he will concentrate on cross-border transactions and corporate governance. In addition to Miller, Jones Day appointed Christine M. Kim as a partner in its Hong Kong office. She will be responsible for leading the firm's real estate practice in Asia. Kim formerly worked for Willkie, Farr & Gallagher, LLP, as a real estate partner in its New York office. Jones Day hopes to gain hugely from her significant experience in real estate, mergers and acquisitions, private equity transactions, complex financings, hotel and shopping center developments, cross-border investments, and corporate restructurings in the Asia-Pacific region. With offices in 30 business and finance centers worldwide, Jones Day has more than 2,200 lawyers, including more than 400 in Europe and 200 in Asia, and a clientele list that reads like a "Who's Who?" of Fortune Global 500 Companies.
Sullivan to open doors in Shanghai
U.S.-based international law firm Sullivan & Cromwell is finalizing plans to open its third Chinese office in Shanghai. The firm already has two offices operating in the country, and with this move it is attempting to lessen stress on the other two offices in Hong Kong and Beijing. This decision also stems from the firm's desire to cash in on expanding market demands from both foreign and domestic clients in the region. At present, the firm's Hong Kong and Beijing offices cater to high-profile clients from the Shanghai region. Sullivan has represented several Chinese and Hong Kong issuers in SEC-registered and Rule 144a securities offerings and has significant experience in the region.
Five new faces in Haynes and Boone's New York office
Haynes and Boone's New York office added six new players to its corporate and securities practice team, including five senior corporate and securities attorneys and a corporate law specialist. The new business and securities regulation group at the New York office will be headed by Harvey J. Kesner, who concentrates on complex domestic and international transactions; he will be aided by Benjamin S. Reichel, who joined the firm as a partner. Reichel's practice areas include mergers and acquisitions, corporate securities, venture capital, and general company representation. In addition to Rick Werner and Gregory Kramer, who joined as associates, Nancy Brenner will serve the firm as Of Counsel. The sixth new hire is Mohit Bhansali, who joined the firm as Law Specialist for both the corporate and business and securities regulation groups. While Brenner focuses on general corporate matters, including securities and transactional cases, Kramer has firsthand experience with SEC compliance matters and mergers and acquistions (including reverse mergers and PIPE transactions). Werner has considerable experience in representing and counseling public and private companies in general corporate matters.
Reed Smith, Sachnoff & Weaver plan to merge
Chicago-based law firm Sachnoff & Weaver is putting the final touches on the agreement papers international law firm Reed Smith is expected to sign early next year. The establishment of Reed Smith's operations in the U.K., which will begin once the firm merges with Richards Butler in January, will culminate in a deal signed and sealed with Sachnoff & Weaver. Reed Smith is taking this calculated step in order to establish its identity as the number one firm in London. The merger, which still has to pass through the partners' vote, should take effect by March. The new firm will retain the moniker Reed Smith Sachnoff Weaver and will have nearly 1,500 lawyers and revenues of more than $850 million. With offices in Chicago, Los Angeles, Pittsburgh, New York, Paris, London, Munich, and Washington, DC, the firm intends to practice in the areas of intellectual property and technology, antitrust, competition and regulatory litigation, bankruptcy and commercial restructurings, corporate finance, mergers and acquisitions, and securities.
Priddis joins Freshfields as competition practice partner
International law firm
Freshfields Bruckhaus Deringer

hired Simon Priddis, former Senior Director of the United Kingdom's Office of Fair Trading (OFT), as a London-based partner in its competition practice. At OFT, Priddis was responsible for prioritizing and delivering the office's competition caseload. Freshfields' global competition law practice has more than 245 antitrust, competition, and trade specialist attorneys based in Europe, the U.S., and Asia. Freshfields' 2,509 lawyers in 28 offices spread across 18 countries offer its clients in national and multinational corporations, financial institutions, and governments advice on a wide range of competition/antitrust, regulatory, and trade issues, including merger control, licensing and distribution, restrictive practices, market dominance, state aid, cartel investigations, liberalization, privatization, public procurement, and trade matters, including WTO issues.
Linklaters

raids White & Case to strengthen U.S. litigation team
Linklaters has firmed up plans to bolster its litigation practice in the U.S. By hiring four partners and 12 associates from archrival White & Case, Linklaters has added substantial expertise to its current litigation practice. Appointed as partners in the firm's New York office, Larry Byrne, Joe Armao, Lance Croffoot-Suede, and Paul Alfieri will be members of Linklaters' litigation team, which has more than 100 attorneys. Over the past two years, the firm has doubled its attorney strength in the U.S. and now employs 26 lawyers. The recent additions represent a move to extend the firm's capabilities to encompass the increasingly important areas of white-collar and regulatory, securities, and antitrust litigation. The combined capabilities of Byrne, Armao, Croffoot-Suede, and Alfieri will also enhance the firm's global securities, antitrust, and financial markets regulatory offerings. This expansion reflects the tendency of leading international law firms to increasingly focus on the
U.S. legal market
.
Herbert Smith sets up new offices in the Middle East
Herbert Smith is all set to flex its muscles in the Middle East. The UK-based firm, which has operations across the U.S., Europe, and Asia, is on the verge of rolling out plans for revamping its operations in Dubai. The firm is currently looking for incentives to open an office in Dubai and expects to kick-start operations by early 2007. Recently, the firm hired two partners, Nadim Khan and Zubair Mir, who are experts in the practice areas of corporate finance and private equity, respectively. The firm intends to focus on projects, energy, trusts and funds, mergers and acquisitions, and private client work in order to attract potential clients. The development is in line with Herbert Smith's intention to expand its international capabilities. Establishing a presence in the Middle East represents a natural extension of the firm's top-tier projects and energy practices and will provide significant opportunities for the development of its corporate and finance practices. In addition, the firm is exploring opportunities for its disputes practice, as well as its intellectual property, information technology, and trusts practices.
Baker & McKenzie

's impressive results in line with growth strategy
Reflecting its growth streak, Baker & McKenzie has posted impressive results showing increases in net income and revenue for the fiscal year that ended on June 30. The firm's revenue growth, which soared by 13% to $1.52 billion, is attributed to the additional business handled by the firm's U.S., Europe, Middle East, and Asia offices. With an increase in net income to $565 million, the firm also registered increases in profits per partner, which were up 16%. Baker & McKenzie is concentrating on a diversified growth strategy in order to increase business in the areas of mergers and acquisitions, private equity, securities, and banking and finance. The firm is also focusing on operations in China, Brazil, London, Tokyo, New York, Chicago, and the West Coast region. The firm's vast geographical reach and presence have paid off, as 41% of revenue came from Europe and the Middle East and 35% came from North America and Latin America. The firm has also generated steady business from Asia, which contributed 24% of Baker & McKenzie's annual revenue.