11/28/06
Akerman Senterfitt emerges as largest firm in Florida
Akerman Senterfitt's
ongoing recruitment
drive and new offices in New York, Los Angeles, and Northern Virginia have made the firm the largest in the state of Florida. Akerman Senterfitt has grown significantly and now employs 500 attorneys and legal consultants across the United States. It has recently hired several leading government prosecutors and legal experts in order to continue to offer efficient quality service to its clients. As a result, the firm has witnessed a significant increase in its local and national clientele, which generally includes private and public companies, governmental entities, educational institutions, and high-net-worth individuals in a wide range of practice areas. The firm has registered impressive growth and expects to continue to perform well.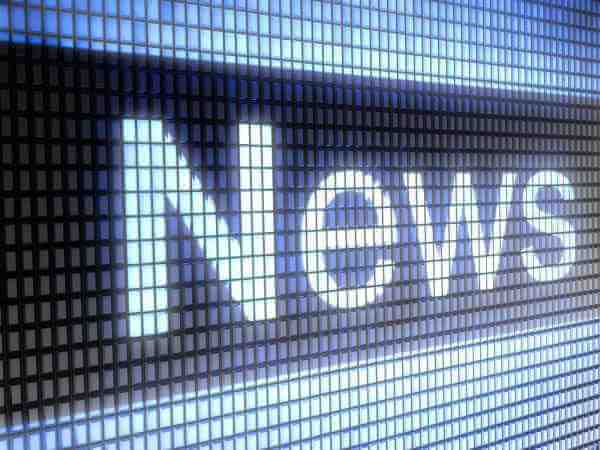 Cohen, Milstein, Hausfeld & Toll ventures into European legal market
Hausfeld & Toll has firmed up plans to open its first European office in London. The new office is expected to be operational by January and will cater to the region's institutional investors' rising demands for representation in trans-Atlantic class action lawsuits. In the past, the firm has represented European institutional investors from France, the Netherlands, Austria, Spain, and Greece in stock securities fraud cases. While working in Europe, the firm has observed that of late there has been an increased awareness among UK investors regarding U.S. class action suits, and as pension funds become more conscious of their fiduciary roles, the number of class action suits is expected to grow.
Zuckerman hires former federal lawyer as partner
Zuckerman Spaeder, LLP, has added former Justice Department official
Paula M. Junghans
as a partner in the firm's litigation group. Junghans will utilize her expertise in the areas of criminal and tax cases and will work in the firm's Baltimore and Washington, DC, offices. Formerly, as a Department of Justice official, Junghans supervised tax cases and gained extensive experience in the public and private sectors. She also has law firm experience, as she was previously a partner in
DLA Piper

. Junghans has represented persons involved in a wide array of federal criminal investigations and prosecutions involving conspiracy, mail and wire fraud, bank fraud, healthcare, currency transactions, environmental crime, and money laundering.
Jones Day

strengthens private equity group in New York
Jones Day has hired private equity transactional lawyer
Robert F. Kennedy
as a partner in the firm's New York office. This move will strengthen the firm's transactional practice, which has grown from 170 to 310 lawyers over the past five years. A former partner in the New York office of Latham & Watkins, Kennedy has expertise in offering legal counseling regarding buyout funds and strategic buyers and sellers in various leveraged recapitalizations and stock and asset acquisitions, as well as dispositions and private equity investments across a broad spectrum of industries. Jones Day has pioneered the development of various acquisition and financing techniques for leveraged buyout transactions and has engineered such transactions in a wide array of industries.
Sidley Austin expands global insurance and financial services practice in New York
Sidley Austin, LLP, has strengthened its global insurance and financial services practice by hiring leading attorney Chiu-Ti Jansen. Based in the firm's New York office, Jansen will focus on transactional matters for insurance companies and related entities. He will also work on issues related to other sectors of the financial services industry, particularly in the areas of capital markets, mergers and acquisitions, and structured finance transactions. As a partner with LeBoeuf, Lamb, Greene & MacRae, LLP, Jansen gained significant experience with mergers and acquisitions, private equity, structured products, and securities offerings. Besides being an accomplished U.S.-based transactional attorney, Jansen has familiarity with Chinese and other Asian markets, which will serve the firm's purpose of catering to the requirements of U.S. and European insurance and financial services clients. The firm's New York office has approximately 400 lawyers and offers legal solutions in diversified practice groups.
Kirkland & Ellis set to develop Asian presence
Kirkland & Ellis is gearing up to venture into the Asian legal market. The firm has started preparations for the launch of its first office in Hong Kong—for which it has secured a local operating license—and is awaiting regulatory approval to commence operations in the region. According to TheLawyer.com, the firm intends to consolidate its global operations with a special focus on private equity that will serve the needs of its existing Hong Kong-based clients. For the past two and a half years, the firm has been dealing with clients in Hong Kong from its offices in the U.S. and UK. Presently, the firm is finalizing its lease agreement and appropriate immigration approvals for three lawyers who are due to relocate to Hong Kong.
Latham & Watkins gears up for operations in Spain
Latham & Watkins' plans for European expansion are in development. The firm is exploring opportunities to establish itself in Spain, where it has taken steps to hire a partner. The firm is looking out for a suitable partner to launch its operations in the country and has initiated talks with Cuatrecasas Corporate Partner José Luis Blanco Ruiz. The firm has yet to determine the location of the firm, but it is looking to open offices in Madrid, Spain's traditional commercial capital, or Barcelona. Latham & Watkins will be one of a handful of firms that have established offices in Spain, two of which include
Baker & McKenzie

and Jones Day. With this new initiative, Latham & Watkins, which already has operations in the UK, France, Germany, and Belgium, will add to its substantial European presence.
Fulbright & Jaworski opens office in Beijing
Houston-based Fulbright & Jaworski has opened a new office in Beijing. The move is aimed at increasing the firm's presence in China following the success of its Hong Kong office. The Beijing office will focus on the areas of cross-border transactions, project finance, energy, and disputes. Partner-in-Charge at the Hong Kong office Jeffrey Blount takes on the same position at the firm's mainland China office and is supported by ten attorneys—a figure the firm plans to increase in the near future. With the rapid proliferation of business between Texas and China, there is an increased need for U.S. companies to find the best legal services capable of serving them both at home and in China.
Want to read more law firm news?
For past editions of our weekly law firm news, click here.
---
Contact Our Recruiters Now!