04/17/07
Pepper Hamilton's Philadelphia office hires former Department of Justice attorney
David T. Shapiro, a former attorney in the Civil Division of the U.S. Department of Justice, has joined Pepper Hamilton, LLP, as of counsel in its white-collar criminal defense and pharmaceutical and medical device litigation and counseling practices in Philadelphia. The firm will gain leverage from Shapiro's experience in government investigations, which will facilitate corporate internal investigations conducted on behalf of its pharmaceutical and healthcare clients. At the Department of Justice, Shapiro worked on cases involving fraud and abuse laws and regulations, such as the federal False Claims Act and anti-kickback laws. A 450-lawyer firm, Pepper Hamilton serves leading businesses, governmental entities, nonprofit organizations, and individuals by providing corporate, litigation, and regulatory legal services.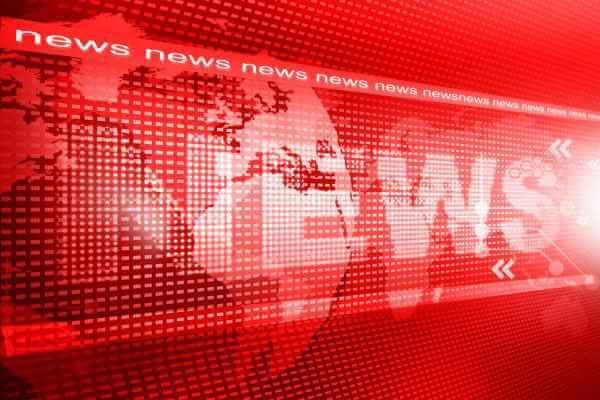 K&L Gates hires H&R Block GC
Kirkpatrick & Lockhart Preston Gates Ellis, LLP, has added Nicholas J. Spaeth as a partner in the firm's Washington, DC, office. Spaeth will primarily work on independent investigations, financial services regulatory matters, and enforcement issues. Prior to joining the law firm, he was Senior Vice President and General Counsel for H&R Block. As general counsel of a number of corporations, Spaeth has worked on matters related to state attorney general activities; he has also served as a state attorney general. A 1,400-lawyer firm, K&L Gates has 22 offices spread across North America, Europe, and Asia.
Antitrust expert joins King & Spalding as partner
Antitrust lawyer Charles J. (Tim) Engel, III, has joined international law firm King & Spalding as a partner. Engel will contribute to the ongoing expansion of the firm's antitrust and complex litigation practice in its Washington, DC, office. Prior to joining King & Spalding, Engel was a partner with Howrey, LLP. Apart from handling cases related to price fixing, unfair trade practices, breach of contract, fraud, and RICO, Engel has had experience with qui tam actions. With more than 800 lawyers in its Atlanta, Dubai, Houston, London, New York, and Washington, DC, offices, King & Spalding represents half of all Fortune 100 companies.
Klein, DeNatale, Goldner, Cooper, Rosenlieb & Kimball, LLP

, adds real estate partner
Klein, DeNatale, Goldner, Cooper, Rosenlieb & Kimball, LLP, has added
Dennis Mullins
as a partner in its real estate practice. Mullins, who served as General Counsel for Tejon Ranch prior to joining the firm, will work in the areas of real estate transactions and development, as well as land use, environmental, and water law. Mullins has had past experience in all of these areas. He has also worked for Jones, Day, Reavis & Pogue, where he gained experience in handling complex real estate transactions for commercial owners and developers. Klein, DeNatale, Goldner, Cooper, Rosenlieb & Kimball, LLP, is headquartered in Bakersfield, CA, and has been around for more than 50 years.
Gordon & Rees opens office in Denver
San Francisco-based Gordon & Rees has expanded its operations by opening an office in Denver. The new office will initially focus on commercial litigation and later add healthcare and employment law, among other practice areas. The Denver office will be administered by co-managing partners Scott Cook and Miles Scully and senior associate Amy Darby. According to managing partner Dion Cominos, the opening of the new office was a natural extension of the firm's business necessitated by the needs of its clients. Many of the firm's clients are either based in the area or have legal and business needs in the region. Gordon & Rees has more than 290 attorneys working from offices in 14 cities.
Reed Smith expands state tax controversy practice
Leading international law firm Reed Smith, LLP, boasts the largest state tax controversy practice in the U.S. The firm recently announced the appointment of Michael Jacobs to its regulatory litigation practice in Philadelphia; there, he will continue to work on state tax controversy matters. In his move to the firm from Dechert's Philadelphia office, Jacobs will join his former colleagues, Lee Zoeller, Kyle Sollie, David Kraus, and Frank Gallo, who also recently left Dechert to join Reed Smith. The move completes the transition of Dechert's entire state tax controversy practice and boosts the number of lawyers in Reed Smith's tax group 20, all of whom are fully dedicated to in-state and local tax matters of national importance. One of the 15 largest law firms in the world, Reed Smith has more than 1,500 lawyers working from 21 offices across the United States, Europe, and the Middle East.
Bracewell & Giuliani strengthens its financial restructuring practice
Bracewell & Giuliani, LLP, has added
Evan D. Flaschen
and
Gregory W. Nye
as partners in its financial restructuring practice in New York. Flaschen and Nye come from the financial restructuring group at Bingham McCutchen, LLP, and will bolster Bracewell's financial restructuring and private funds practices. The lawyers, whose clients include hedge funds, private equity funds, institutional investors, secured lenders, and insurance companies, specialize in complex insolvency issues, particularly those pertaining to corporate and multinational restructurings. With more than 400 lawyers, Bracewell & Giuliani, LLP, focuses on serving clients in the energy and financial services sectors worldwide.
Want to read more law firm news?
For past editions of our weekly law firm news, click here.
---
Contact Our Recruiters Now!