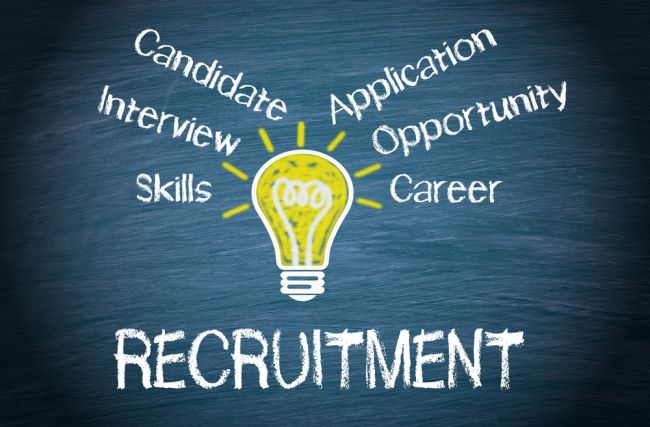 This summary is based on a typical recruiting process for a partner candidate assisted either by me or another one of BCG Attorney Search's recruiters who works frequently with partners. There are a number of very good reasons why a partner candidate should engage the services of a highly qualified and experienced recruiter, such as the ones at BCG. In a separate article, I describe twelve of these reasons. For purposes of this article, suffice it to say that it makes a good deal of sense for a partner to utilize the expert advice of recruiters regarding the highly complex recruiting process, just as the partner's clients retain the expert advice of attorneys to assist them with highly complex legal matters. Lastly, it should be noted that only the most major steps are broadly described, and many details are necessarily left out (or covered in other articles).You should confer with your expert recruiter for specific advice and information regarding your situation. For purposes of this summary, there are 10 primary steps.
The first step is the introduction and evaluation stage.
After I have obtained all the necessary information from the partner and answered all of their initial questions, I use the information to prepare a list of recommended firms that fits their needs and interests. I call this document the "Firm List." This process is substantially more difficult for a partner than it is for an associate. With associates, I look in our database for associate positions sought by the law firms that "fit" the associates. With partners, there are not nearly as many positions available. Rather, nearly all partner opportunities are driven by portable business. The major law firms (which includes the AmLaw 200 and other highly regarded firms that are too small to make the AmLaw 200 list) typically seek between $1M to $5M+in portable business. This means that if a partner candidate has sufficient portable business, I can "create" a position opening in any appropriate firm. I look for firms that have the right "platform" to service the partner candidate's portable clients and to best assist them in developing additional business in the future. It is the need for a better "platform" that forms the primary reason for why partners seek to move to another firm.
The second major step is the partner's creation or revision of a detailed "business plan"
that sets forth all of their current and prospective clients, their revenues over the last 3-5 years, their expected revenue at a new firm,the reasons why they are portable, etc. The purpose of this document is to both determine and establish how much portable business the partner is likely to bring to a new firm. Of course, there are many additional issues regarding what is "portable," what is a suitable "platform" for particular clients, etc. that are beyond the scope of this article. If a particular partner candidate is not likely to generate significant business at a new firm, then there is no need to do a business plan. However, the opportunities for a partner-level candidate who lacks substantial portable business are few and far between.
The third major part of the process is a consulting session between me and the partner,
where the partner selects which firms to apply to from the Firm List. Once this is done, I collect the documents I will need from the candidate to prepare each application (usually this includes a resume, information that I will use to write the cover letters and the business plan).
For the fourth step, I then prepare the application and accompanying materials
for each selected firm using the information I have obtained from the candidate, as well as the knowledge that I have accumulated in my 8 years of practice as a legal recruiter.
The fifth step, also known as "the wait," is one of the most difficult.
When I first send out applications, I inform each partner candidate that while some firms respond quickly, most firms will take months before they respond, if in fact they ever respond at all. Recruiters can try to hurry the process along with follow-up calls and emails to the firms, but I have found in my experience that, absent special circumstances, this is not usually very effective. Nevertheless, it is true that firms are more likely to be responsive to stronger candidates.
If you do receive a positive response from a law firm, you will proceed to the sixth step, or the initial interview.
Effective law firm interviewing is a complicated art that has been thoroughly covered in other articles by me and other recruiters.
The seventh step, should you get that far, are all of the follow-up interviews.
Again, these are covered in more detail elsewhere.
Step eight is usually a "due diligence" questionnaire
that seeks information about a candidate's background. It is often used as the basis for a "background check," and it will typically involve questions about criminal convictions, credit and bankruptcy, past residences and aliases, prior lawsuits, and so forth. Its purpose is to essentially identify "red flags" regarding a candidate's past and character. This is also the time that most firms will review the partner's business plan and make their own assessments of the likelihood and amount of portable business. These assessments will, of course, affect the decision of whether to give the partner an offer, and if so, what kind of offer (such as income partner or equity) and how much.
Step nine is the offer stage.
One of the many advantages of a good recruiter is that they can effectively negotiate money and other sensitive issues regarding the offer on the partner's behalf. The details regarding offers are, of course, better covered elsewhere.
Lastly, there is the final decision stage.
This is the time that the partner makes the final decision as to whether to accept or reject a particular offer. Another advantage of a good recruiter is that they can provide valuable and objective advice to the partner. Moreover, skilled recruiters can sometimes engineer the issuance of several offers from multiple firms at about the same time, thus creating a "bidding war." This is an ideal situation for the partner to be in.