09/15/2021
Investment in Africa as A&O makes strategic hires in Banking and Project Finance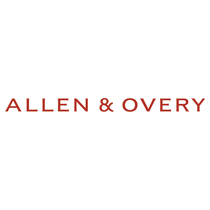 Allen & Overy is expanding its Sub-Saharan Africa Banking and Projects practices in Johannesburg with the arrival of three new partners. Ryan Nelson, Alexandra Clüver and Alessandra Pardini will join A&O from Webber Wentzel.
Ryan re-joins A&O, having previously worked with the firm in London and will lead the local Banking practice. Ryan is South African and English law qualified, covering a wide range of banking products including general corporate lending, acquisition finance, leveraged finance, real estate finance, fund finance, project finance and restructuring.
Alexandra previously headed up the Project Finance team at Webber Wentzel. She advises domestic and multinational clients on the development and financing of projects in the energy, infrastructure and oil and gas sectors in South Africa and wider Sub-Saharan Africa focusing on equity and debt funding structures (including limited recourse, portfolio and project financing) as well as private equity and secondary market activities.
Alessandra specialises in construction and project development in the mining, energy and infrastructure sectors. She focuses in particular on engineering, procurement and construction arrangements, operation and maintenance contracts, power purchase agreements, concessions and public private partnership arrangements. In addition, she advises various energy and infrastructure private equity funds on their equity investments in these sectors.
Alexandra and Alessandra will be joined by three additional Webber Wentzel senior hires: Alexandra Felekis, Gillian Niven and Mongezi Dladla. The combined team will offer extensive experience in the mining, energy and infrastructure sectors, covering environmental and regulatory as well as construction and financing expertise. With these hires, A&O intends to take advantage of the recent positive developments in the South African energy sector around renewable energy and self generation as well as pursuing energy and infrastructure opportunities in the broader Southern and Sub-Saharan African region.
Commenting on the hires, senior partner Wim Dejonghe said: "We are really excited about bringing this team on board as we expand our Banking and Project Finance & Development practices in Johannesburg. South Africa is and will remain a key part of our broader Africa strategy working with teams from across A&O's global network on transactions and disputes throughout Africa."
Johannesburg managing partner, Gerhard Rudolph added: "We are committed to growing our business, investing in the best people to meet our clients' needs. By focusing on the complete integration of the new teams into the wider network, we will ensure that our South African Banking and Projects practices enjoy the full benefit of A&O's global platform and vice versa."
Tim Scales, head of Africa and co-global head of Projects at A&O added: "The team brings a wealth of experience of the South African and wider African market together with the full projects skill set - construction, development, finance, environmental and regulatory. It's a fantastic addition to our Global PENRI (Projects, Energy, Natural Resources and Infrastructure) team and we can't wait to get them started."
Want to read more law firm news?
For past editions of our weekly law firm news, click here.
---
Contact Our Recruiters Now!