07/17/18
Akin Gump Welcomes Five-Partner Team
Summary
: Akin Gump is continuing its growth by adding a five-partner team to their class actions practice in San Francisco and Philadelphia.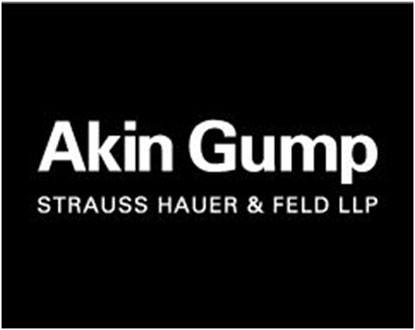 Akin Gump
announced the addition of a five-partner national class action litigation team to their firm. The team is comprised of
Seamus C. Duffy
,
Michael W. McTigue Jr.
,
Meredith C. Slawe
,
Kathryn E. Deal
, and
Michael J. Stortz
. They are joining from
Drinker Biddle & Reath
. All will be located at the Philadelphia office, except Stortz, who will work from the San Francisco office.  
Chairperson
Kim Koopersmith
said, "This is a terrific group of lawyers whose outstanding work will complement what we are already doing so well across the United States. Their arrival further underscores the true nationwide scope of our class action work, and I am very excited to have them here."  
The group has been together for over ten years, working on consumer class actions and complex commercial litigation and related compliance counseling. They will help expand Akin Gump's national class actions and complex commercial litigation capabilities in areas like privacy, advertising and marketing, life sciences, and consumer protection.  
Litigation practice head
Stephen M. Baldini
added, "This group is an ideal fit for our team. They bring a significant track record handling crucial, high-profile matter for global companies, as well as experience in key industries where we have historically been strong. I am thrilled to welcome the five of them to Akin Gump."  
Duffy said of their move, "Akin Gump offers our team an exceptionally high-quality and sophisticated platform built over time and run by great people. The firm's strengths in a number of key areas, including regulatory issues involving the FCC and FTC, intellectual property, labor and employment, data protection and privacy, and marketing and advertising will be extremely beneficial for our clients. We are happy to be here and look forward to many successful years ahead."  
Photo: vault.com
Want to read more law firm news?
For past editions of our weekly law firm news, click here.
---
Contact Our Recruiters Now!