04/01/15

Manatt Grabs Medicaid Superstar Cindy Mann

Manatt, Phelps & Phillips has landed a stellar partner for their Washington D.C. office in the acquisition of former top Medicaid official Cindy Mann. Cindy has played an integral part not only in broadening and modernizing Medicaid throughout the states, developing rich and significant relationships at the state level across the country, but also served as a key leader in the implementation of the Affordable Care Act – across a six year span of working for the Center for Medicare & Medicaid services.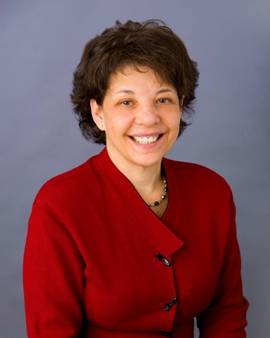 "Few people have been as integral to Medicaid and its expansion as Cindy has," boasted William Bernstein, chair of Manatt's Healthcare division. "She is a highly respected national authority on healthcare reform, known for the progressive policies she set and the deep relationships she built with states. Her strategic vision, diplomatic approach, and effective advocacy have directly helped millions of Americans obtain health coverage and have contributed significantly to enabling payment and delivery system reforms across the United States. Cindy's agency insights; deep, substantive knowledge; and significant connections will be of immediate value to our clients. We are honored to welcome her to our team."
Clearly, that Bernstein delimits Mann's virtues with semicoloned clauses, he is aware what a substantial bit of experience she brings, and we could just as well add a list of innovations she's contributed to expanding Medicaid to 28 states, and the various reforms she's made in helping the uninsured, and reforming America's health care system.
But more to the point is why Mann is joining
Manatt
.
"Manatt is the gold standard for healthcare stakeholders navigating the complexities of reform and the firm has continuously impressed me with its in-depth understanding and sophisticated work relating to health insurance and delivery system reform initiatives," reported Mann. "The Manatt team includes lawyers and consultants who are recognized as top advisors across multiple sectors within the healthcare space, and the work being performed every day involves cutting-edge strategy, policy, regulatory transactional issues that are essential to defining how the U.S. healthy system will evolve in the next decade. I look forward to working with this extraordinarily strong group and its diverse set of clients."
So, in other words, she is looking to do more of the same, except instead of working with the American populace at large, she will be focusing on a "diverse set of clients."
In this, she is merely the latest in a series of partners
Manatt
has welcomed on board in 2015, as they are growing aggressively, and representing themselves well as the nationally recognized firm that won the 2014 Award for excellence in the healthcare category, and named as a finalist for the same in 2015.