02/03/15

Peter Mares Named Chief Operating Officer at LeClairRyan

The executive suite at LeClairRyan will be filled by an outside hire, according to Richmond Biz Sense.

LeClairRyan The firm has named Peter Mares as the new chief operating officer. He began working in the job on January 1. He replaced Michael Hern, who has remained with the firm as president and vice chairman.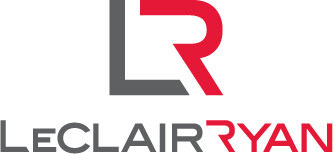 Mares' background is in accounting, but he has worked for the firm in the past as a consultant.
"One of the benefits of outside hires is that they bring the perspective of other practices that can be applied and leveraged by a law firm," said Mares. "I have a broad background, and generally the COO oversees many different functions."
Mares will be responsible for the operations and finances of the law firm. He said it is his goal to help the firm build a platform to support its growth strategy.
Mares would not discuss the plans for the firm for 2015, but said growth has already occurred. The firm opened its 24th office when it expanded into Sacramento, California.
Mares comes to the firm from Ventiv Health, which is a consulting company in the health industry. He has also worked at Unisys. He is a graduate of James Madison University and George Washington University, where he earned his master's degree.
In most instances, the COO spot is a step towards taking over as a firm's CEO, but Mares is not viewing this job as such.
"I see (LeClairRyan) as a very entrepreneurial firm that was doing some exciting things in an industry that is challenged on a lot of different fronts," he said.
Mares lives near Philadelphia, but will work in the firm's offices in Richmond and Newark. The firm's CEO,
David Freinberg
, works in Newark.
According to a release from the firm, LeClairRyan also added a Chief Pricing Officer in the person of Cherie L. VanCura. She will work in the Richmond office.
Summary: The executive suite at LeClairRyan will be filled by an outside hire.