12/24/14

Jim Gerlach Retiring from Congress and Joining Venable
U.S. Rep. Jim Gerlach is retiring from Congress and will take a position with the law firm
Venable LLP,
according to a release from the firm and WFMZ.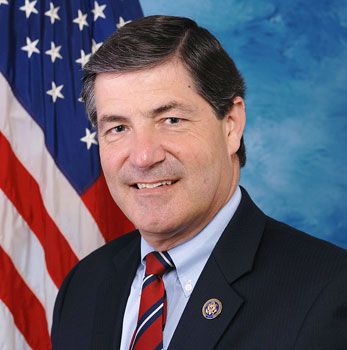 Gerlach will work as a partner in the firm's legislative and government affairs group when he retires next month.
"We are very pleased to have Jim Gerlach join our Legislative and Government Affairs Practice Group. We are anxious to introduce him to our clients. He has been a highly respected legislator throughout his years of service and his knowledge and style fit perfectly with our Venable team," said Brock Landry, co-chairman of the firm's government division. "We anticipate enormous attention to both health care and tax policy in the next Congress, so Jim's experience will be critically important."
The team at Venable also includes former U.S. Senator Birch Bayh, former Democratic U.S. Rep. Bart Stupak and former Secretary of Transportation Jim Burnley.
Landry continued with, "The addition of Congressman Gerlach will augment our Venable legislative team's ability to serve clients whose business needs require a keen understanding of government affairs and legislative strategies combined with an appreciation of the challenges presented by the executive branch and regulatory agencies. He joins a law firm which is equally well known as a full service provider of 'private law' specialties such as M&A, tax, real estate, IP, labor and employment and litigation strengths."
In the release, Gerlach said, "Venable is one of the most respected names in Washington with an especially strong record of leadership in government affairs. I have had the opportunity over the years to work with several Venable attorneys and advisers, especially Legislative Practice Group Co-Chairs, Will Nordwind and Rob Smith, and I look forward to working with them in the challenging legislative environment ahead."
Gerlach worked for 12 years in Congress for the 6th District of Pennsylvania. His district included areas of Chester, Bucks, Montgomery and Lebanon counties.
Gerlach will work out of the firm's offices in Washington, D.C. and Wilmington, Delaware. He earned his law degree from the Dickinson School of Law.
Summary: U.S. Rep. Jim Gerlach is retiring from Congress and will take a position with the law firm Venable LLP.
Want to read more law firm news?
For past editions of our weekly law firm news, click here.
---
Contact Our Recruiters Now!