8/9/04
Paul Weiss closes up shop in Paris
After 25 years in the City of Lights, Paul Weiss Rifkind Wharton & Garrison will close its Paris office, according to a
Legal Week
report. The firm is opting to shift the focus of its European practice to its London office. Only three years old, the London office has already shown great returns for the firm and will thus be strengthened to serve as the firm's sole European presence. Paul Weiss hopes to continue its involvement in the Parisian legal community by establishing referral partnerships with local firms needing U.S. work. The firm had three attorneys stationed in Paris, and 11 in London. Steven Wolfram, the former head of the Parisian office, is already listed as a member of the firm's London office.
Legal Week, 8/5/04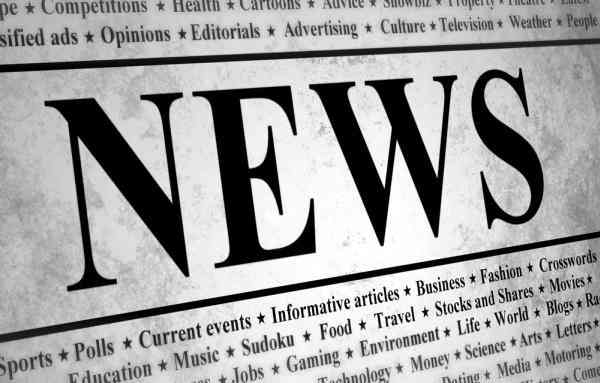 Labor law firms re-unite in merger
Over thirty years ago, the founding partners of Ogletree Deakins Nash Smoak & Stewart
and
Haynsworth Baldwin Johnson & Greaves worked in the same small labor law firm, eventually splitting up to form rival firms. The two firms will be reunited on September 1, when they will complete an agreed-upon merger to create one of the country's largest labor law specialty firms. Both firms exclusively practice labor law and the union of their practices will give the merged firm, which will practice under the Ogletree name, more than 250 attorneys in 21 offices. Approximately 50 of those attorneys will come from Haynsworth, as well as new offices in Tampa, Charlotte and Greensboro. The firm's headquarters will remain in Greenville, S.C.
Firm Press Release, 8/4/04
New hire gives Greenberg Traurig new Silicon Valley practice
Former in-house attorney Wayne Jones has joined Greenberg Traurig in Palo Alto to launch an intellectual property group for the office. Jones comes to the firm from a role as the Chief IP Officer at leading enterprise software company SAP, and is expected to be a key component of the firm's West Coast growth strategy in the IP field. Jones emphasized the role that intellectual property strategy will play in corporate growth and Greenberg's ability to allow him to capitalize on that as reasons for his decision to join the firm. Less than a year old, Greenberg Traurig's Silicon Valley office now has 16 attorneys, all of which were culled from rival firms over the past several months.
Firm Press Release, 8/4/04
Kirkpatrick & Lockhart continues DC growth
Five more attorneys have joined the Washington, DC office of Kirkpatrick & Lockhart
,
increasing the firm's already-impressive year-to-date office growth in DC. One partner, one of counsel and three associates will join the firm from varied backgrounds. Roger Stark, the lone partner hire, comes to the firm from Coudert Brothers with an extensive project finance practice that is global in scope. Of counsel Leslie Zimberg, formerly an associate with K&L, will join the firm's hedge fund and venture capital teams from an in-house role with Potomac Capital Investment Corporation. The three associates come from local firm, government, and consulting ventures, and will bolster K&L's investment management and food and drug practices. The firm has now added 17 attorneys to the DC office since January. Firm Press Release, 8/5/04
Perkins Coie's Managing Partner in S.F. defects to Orrick
Orrick Herrington & Sutcliffe announced last week that Jim Black will join the firm's corporate practice, meaning he will leave behind his role as head of the San Francisco office of Seattle-based Perkins Coie. Black will leave the 27-attorney office, where he was the current managing partner, for Orrick's 150-attorney flagship office. His practice consists of corporate work with a focus on technology clients. Orrick cited the growth of its corporate practice in San Francisco and New York as an ongoing goal, and said Black helps that goal along. Firm Press Release, 8/3/04
Boston firm adds two litigators from the public sector
Testa Hurwitz & Thibeault has bolstered its litigation practice by hiring two attorneys from the public sector. Massachusetts District Court Judge Richard Savignano and Federal Prosecutor Kevin McGrath will both join the firm as partners, bringing a combined 40 years of litigation experience, much of which was courtroom-intensive. The pair will focus on litigation involving government proceedings, internal investigations and white collar criminal defense. Savignano will also work within the firm's training program to mentor young associates. Firm Press Release, 8/9/04
Florida State President joins Hunton & Williams
Hunton & Williams has added "one of the finest legal minds in the country today" to its stable of attorneys, according to a press release trumpeting the hire of Talbot "Sandy" D'Alemberte. D'Alemberte served as the president emeritus of Florida State University from 1993-2004, and in various other highly prestigious administrative and governmental roles throughout his career, including as a Florida state congressman and president of the ABA. He will work in the firm's Miami and Tallahassee offices, focusing on appellate and trial work. Firm Press Release, 8/9/04
Pittsburgh firm expands FL office
Cohen & Grigsby has added a Director to its trusts & estates practice in its Naples, FL office after Steel, Hector & Davis shut down operations in that city. Coming to Cohen & Grigsby from Steel, Hector was Carl Westman and his staff. Westman was the only attorney working in Steel, Hector's Naples office. Cohen & Grigsby now has 11 attorneys in its Naples office, as well as 11 in its only other satellite in Bonita Springs, FL.
Pittsburgh Business Times, 8/2/04
Want to read more law firm news?
For past editions of our weekly law firm news, click here.
---
Contact Our Recruiters Now!