10/04/16

Cooley Grows With New Tax Partner

Summary: The Venture Capital and Private Equity Fund Groups at Cooley received a new tax partner to their team to further strengthen their abilities.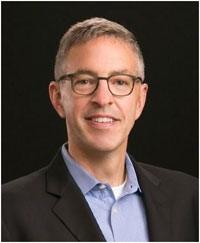 Cooley
is continuing its efforts to strengthen their San Francisco office by adding a new partner to their Venture Capital and Private Equity Fund Groups. Paul Roberts will work closely with the firm's globally recognized fund formation group. He was a partner at PwC where he specialized in international tax issues for global asset management clients.
Browse San Francisco Attorney Jobs on BCG Attorney Search
Partner and head of Cooley's venture capital practice
Craig Dauchy
said, "As a destination practice serving global investment funds, the work that we handle presents increasingly complex tax issues, which Paul is well positioned to navigate. Paul has the experience and skillset to implement the most efficient tax structures for our clients and will be a great addition to our firm."
Roberts will focus his efforts providing service to global asset management clients and their investors, such as private equity funds, venture capital funds, mutual funds, hedge funds, and real estate funds. He has spent the past 23 years guiding investors, sponsors, fund managers, and GPs through complex cross border fund and investment structures. He has helped client's structure investment funds, report investment activity, and design effective tax strategies.
He added, "Cooley's international growth in China and Europe makes this opportunity particularly exciting. I am looking forward to supporting Cooley's renowned venture capital and private equity groups and its world-class client base."
Roberts earned his J.D. from
Boston University Law School
and a MAcc and BBA from the
University of Michigan
.
Cooley added three private equity partners in May – Stephen Rosen in London, Eric Schwartzman in Palo Alto, and Ron Hopkinson in New York. The firm represents over 350 fund organizations across the globe.