Money will never make you happy but it greatly contributes to your emotional stability
— anonymous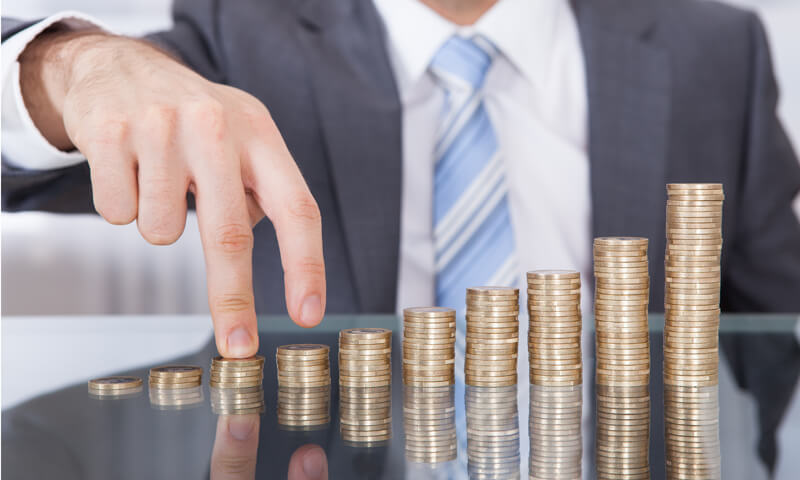 Testa, Hurwitz and Thibeault's decision to raise associate salaries to new heights has created quite a buzz in the legal community.

Lawyers at firms of all sizes are discussing the implications of this dramatic change. Articles have appeared in this publication and in The Boston Globe warning about financial pressures that these large salaries will create.

Respected members of the bar have expressed their dismay that new associates may now be earning more than partners at small firms. They argue that raising salaries will do little to address the underlying reasons that associates are departing (e.g. long hours, lack of partnership opportunity, spending too much time on mundane tasks that are divorced from the purpose of the work).

In fact, there has already been attrition at a number of these firms since the increases were announced.

It has also been argued that the move will actually increase the rate of associate attrition. If associates are feeling a lack of loyalty because partners do not spend enough time serving as mentors, increased billing pressure will only exacerbate the problem.

Furthermore, higher salaries will ensure that associates who want to move on can do so sooner because they will be able to pay off their student loans more quickly.

Associates are also very worried about what will now be expected of them to justify these large salaries. (Will hours worsen despite promises from firm management that they will not?)

Higher salaries will probably help with recruitment (suddenly, Boston looks more appealing than New York same salaries but lower cost of living).

But as the Boston Bar Association Task Force on Professional Fulfillment recently demonstrated (and as management consultants have known for years), retention is a much more profitable strategy for servicing clients. It is very costly to spend dollars recruiting and training new talent.

So what do you do if you are one of the recipients of this salary windfall? What does this mean for you if you are at a medium-sized firm watching the salary gap get even wider?

If you continue to apply the same career planning rules that I have advocated in previous columns, then nothing should change. If your salary just grew, the only thing that should change is your ability to reduce your debt.

You should have financial goals, but if you want true career happiness, stay true to your non-financial goals (i.e., finding work that gives you meaning, that enables you to pursue outside interests, that gives you the status you want, that is consistent with your values and abilities, etc.)

Don't let the promise of a huge salary steer you off course. There is no natural law that dictates you must stay simply because a large salary is offered to you.

If the position you are in right now is a good stepping stone to the job you want (e.g., because you covet partnership at the firm or because it positions you well for the in-house job you want), then stay put and enjoy the financial fruits of your hard work.

If you are already living within your means (i.e., meeting all your expenses without running a balance on your credit cards), such a large salary increase is a great opportunity to take control of your finances.

Buy yourself some "toys" that you have been coveting, eat out at a few nice restaurants, get a massage or a facial, buy some presents for friends and family, contribute some money to your favorite charities, go see a show and take a nice vacation.

But once you have gotten your pent-up consumer demand out of your system, commit to living on your prior salary.

If you have credit card debt, pay off the balance. If your student loans are significant, accelerate your monthly payments. ("Freedom's just another word for nothing left to pay," to paraphrase and old Janis Joplin song.)

If you're lucky enough to be debt-free, start investing towards future financial goals (e.g., buying a house or condominium, retiring by the age of 50 or saving enough start-up capital to launch your own law firm or business).

If you are not financially savvy or lack the interest in spending time on financial matters, now is a great time to visit a financial planner.

What if you are at a medium-sized firm that cannot come close to matching the "new" salaries? If your practice area is hot (e.g., corporate or IP), this may be a chance for you to "move up."

But understand that there are no free lunches and you will probably be working a lot harder for the additional salary.

In addition, do not let the lure of a large salary cause you to make a career move that is inconsistent with your career goals. A high salary for a few years may be nice, but if you are on partnership track where you are, you may be giving up long-term security for short-term gain.

If you like the environment where you work, you may be in for a surprise when you move your desk to a larger and less personal workplace.

It is alright to feel envy, but it is not fair to expect your firm to keep pace with a firm that is charging much higher billing rates and is, therefore, much more profitable.

Salary is based on what the market as a whole will bear for associates. But salaries also need to have some rational relationship to the economics of the firm where you work.

Money has a way of distorting our judgment about what is really important. Most of us became lawyers because, on some level, we wanted to earn a good living. But do not let the news of this past February make you lose your perspective.

If you are earning a six-figure salary, you are still earning more than the vast majority of working adults in this country. If you received a 50-percent salary increase, but you were planning to leave because you wanted a better quality of life, then leave anyway. The things that made you unhappy won't get better with a larger pay check.

If your firm was unable to "keep up," be thankful that your hours are less demanding and remember that salaries have something to do with billing rates.

Finally, remember that salary is not an objective measure of your own self worth. If you let it become the measure, then you are destined to make career choices that will be inconsistent with your own long-term happiness.