At least once during their careers, most attorneys think that they would be better off at another firm. This article will analyze (1) whether you should make a move and, if so, (2) when you should make a move to another firm.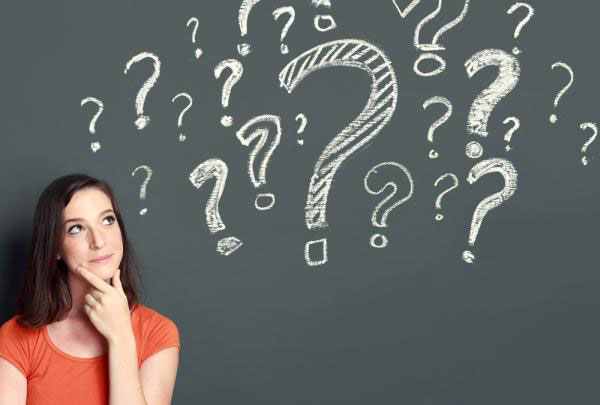 Whether you should make a move.
Associates may be interested in a move for a number of reasons. You may want to leave your firm because of one or a combination of reasons. Often these reasons cluster into four major categories: Quality of Work, Professional Growth, Firm Culture, and Personal Choices. While these categories may overlap or you may perceive them differently, see whether any one point or some combination of the following points sound familiar. If so, you may find that the time is right to make a move.
Quality of work
Let's face it. You've worked hard, thought deeply about the law, and now find yourself in a firm wondering "All that to review documents? To prepare yet another memo?" This issue may make you laugh, but then again, it could make you cry.
After all, the first years at a firm color how your career may go and the type of attorney you want to be. The quality of the work you do drives your ability to move up at the firm or elsewhere. So you should evaluate the firm to see whether it is where you want it to be.
Classic problems in this area include:  
You find the work at your firm to be unsophisticated or not diverse enough.
You would like to move to a firm where you have more "hands on" experience.
You are not getting enough work because there is a slowdown in your area.
Professional Growth
Similar to quality of work, professional growth matters. The difference here is that you must push to obtain the feedback and mentorship necessary for any professional to succeed. In some cases, that feedback will be through the formal system the firm has in place.
In others, you may have a partner who takes the time to guide you through the complexities of the firm's culture, crazy clients, and simply coping with the realities of being a firm lawyer.
In addition, when reflecting on this aspect of your career, you should examine whether you are developing the skills required to make partner. As such, consider whether:  
You do not have senior associates or partners giving you proper feedback on your work product.
You do not have a mentor who takes a vested interest in your career.
You want more client contact.
Firm Culture
This one is easy. You spend time-too much time perhaps-at your firm. Unlike high school, college, or law school, at a firm you cannot choose the people with whom you associate. And despite your charming personality and dedication, you may not click with key people at the firm. Maybe you've discovered that firm hours or the belief that a Blackberry really should be waterproof so you can take it in the shower just doesn't match up with how you view the world. Whatever the reason, you probably spend close to 50% of your life there; it should be a place you like. Signs of culture clash often include:  
There is a personality conflict with a partner at the firm/practice group.
Your last formal review was not glowing but you are not sure why.
You want a firm that has more focus on diversity.
You want to decrease your billable hours.
You simply don't like the firm's philosophy regarding associates and maybe the world.
Personal Choices
On top of all these other concerns, you may have personal reasons to leave a firm. Pay, location, and career shifts could easily fuel a desire to leave your current firm, even if it's not such a bad place. In other words, where you are may not float your boat, and you may find:  
You are looking for an increase in your overall compensation.
You want to move to another city.
You want to change practice areas.
You are at a satellite office and wish to move to a local/regional firm.
You just feel that things aren't working out.
Add It Up
Quality of Work, Professional Growth,
Firm Culture
, and Personal Choices-all of these areas hold great importance to your career and life path. And you could easily find that many of the issues above resonate with you. BUT, does that mean you should be looking out the door? It might, but it might not. Many of the above are subjective questions best answered by your own perspective.
Nonetheless, remember there are (or should be) some objective resources available to you. Hopefully, your firm has a review process. Think back to your last review and dissect what it seemed to say. That should guide you. But what if your last review was some time ago or your firm does not have a review process?
You can generate your own review as long as you are careful about how you do it. Be sure to approach the investigation in a positive: "I love the firm and want to be sure I am doing all I can to understand and improve my place within it manner." Not: "This place is lame. What am I doing with my life? Now I know why lawyer jokes are so popular."
Here's the two-step: If you have a mentor in whom you can confide, definitely approach that person and ask him/her what other attorneys think of your work product, your progress at the firm, and if he/she thinks you are a long-term player. If you do not have a mentor, ask for more feedback on your work product from a
senior associate
or partner. This way you will at least be able to evaluate if people like your work and think you are doing a good
job
.
If there are negative comments or you do not get any feedback, you are probably right on the mark that things are not working out, and it may be time to make a move. Still, remember to take that information constructively. Do not grump about the office. Instead, see whether the comments are true and how they reflect on your overall assessment of your career.
If after all that analysis, you find you want to jump start your career at another firm, there is one more question to ask:
WHEN IS THE BEST TIME TO MAKE A MOVE?
In general, the best time for associates to move from one firm to another is after completion of their second year and before completion of their sixth year of practice. After your second year of practice you have a good amount of experience in your practice area and have learned the basics of
being an attorney
at a law firm. Firms hire lateral associates when they have work that needs to be done, the associates who are currently at the firm are swamped, and/or they do not have anyone else with that particular expertise at their firm.
Think about it from a firm's point of view. Firms want to hire associates who can hit the ground running and immediately do the work. After your second year, you should have a skill set that is in high demand and allows firms to worry less about training you and more about feeding you work. Plus, this ratio improves through the years. Now, you might ask, if that is true, why is it difficult to get hired after completion of the sixth year of practice?
At this stage in your career, you are getting very close to partnership consideration. So, firms are concerned about the message hiring a lateral senior associate sends to associates who have been with the firm since their first year and are now in their fifth, sixth, or seventh years of practice. Most senior associates at the firm will think either they are being replaced and will not have an opportunity for partnership or there is now more competition for a partnership position. Although these concerns may not be valid, someone's perception may determine whether they should start looking for partnership opportunities at another firm. Obviously, firms do not want to send a mixed message to their top-performing senior associates.
The two-to-six-year rule, however, is just a general one and does not cover all situations. You may have a unique practice area, and regardless of how many years of experience, firms will want to hire you. Also, if a firm is desperate for an attorney with any experience in a practice area or if the associate has stellar academic credentials, a firm may hire an associate with less than two years of experience.
What if you are of counsel or a partner at your current firm and you do not have a book of business? Unless you have a niche practice or a firm is willing to take a hit on profitability to expand a practice area, it is unlikely you are going to be able to make a transition to another firm. The harsh reality is that firms are businesses and they look at their bottom lines as far as revenue and expenses are concerned. If you are a partner or of counsel, you are going to demand a high salary and there is going to be substantial overhead for the firm. For example, if you are a partner with 15 years of experience, your salary is $250,000. Depending on the firm and the location of the office, the expense per partner is anywhere between $100,000 to $200,000. So, on the low end, the
new firm
would have an expense of $350,000 if they hired an of counsel or partner-level candidate without business. For the firm, the hire has to make financial sense, and it will be difficult for the partners to agree on such an expense. A track record of business will be taken into account, but most firms in this economy are more interested in what business you can transport with you today compared to what you could generate three years ago.
HOW LONG SINCE YOUR LAST MOVE?
When thinking about a move to another firm, you should always consider how many moves you have already made. If you have moved three times in five years, it will be difficult for you to move again. Firms do not like associates who move around often. They believe that you will be there for a year or two and then leave their firm as well. It costs more than $200,000 to replace an associate, so they look at you as an investment and do not like turnover. Now, if you moved cities three times because of very good reasons, you may have a better chance. In general, however, you shouldn't move more than three times within a six-year period.
It is also important to take into account how long it's been since your last move. If you just get to a firm and realize within the first month or two that it's not for you, you should leave right away. A firm will understand if you made a mistake or if things were promised from the firm that were not occurring. However, after the two-month time period, you should try to stay at your firm for at least 18 months. This will allow you the time to try to make things work at your firm. If things don't work out, at least when you are interviewing, you can explain that you tried everything in your power to make it work and, unfortunately, it is not a place where you can stay for the rest of your
career
. Again, firms do not hire "firm hoppers."
WHAT IS THE BEST TIME OF YEAR TO MOVE?
In general, between January and June is the season for moving between firms. A few facts intersect to create this situation. First, firms usually put a strategic plan in place in December for the coming year. They have a budget allocated to hiring new associates which becomes effective January 1st. Second, associates start receiving their bonuses at the end of the year and into the first two months of the New Year. After associates receive their bonuses, they leave their firm. This churn creates a void at the firm which usually needs to be filled by hiring more associates.
The summer months are usually a slower time to get hired because summer associates are working at the firm. The partners try to keep the students busy and do not have time to train or hire new associates with two or fewer years of experience. Also, the recruiting coordinators and hiring partners are busy with the summer programs and do not have time to work on lateral hires. Even though most large firms have a coordinator for summer programs and one for
lateral hires
, even with these firms, summer tends to have less focus on lateral hiring.
Come September, late-year hiring needs are unclear because first-year law students start work. Again, partners and senior associates concentrate on getting the new associates up and running and do not have time for lateral hiring. October through December is slightly better time to make a move if you are not expecting a bonus. As in most industries, however, the process is usually slow from Thanksgiving through New Year's. Firms have holiday parties, partners try to close deals before the end of the year, and associates strive to either make their minimum-hour requirement or hit their bonus numbers.
Although this is all true, there are some exceptions. If you have three to six years of experience, you may be able to move at any time. It really just depends on the need of the firm or how well you are marketed to the firm. Also, if you are a partner with
portable business
, you can move at any time of the year.
Obviously, making a move to another firm is a very big decision and could be extremely stressful. You should take the time to evaluate all the pros and cons of a move to another firm before you start your search. A good
legal recruiter
can assist you with the evaluation process and present opportunities that may be a good fit for your long-term career goal.