I'll admit it. I am one of a scarce breed. I am a female golfer in Manhattan. How did that happen to me? And how can golf find you?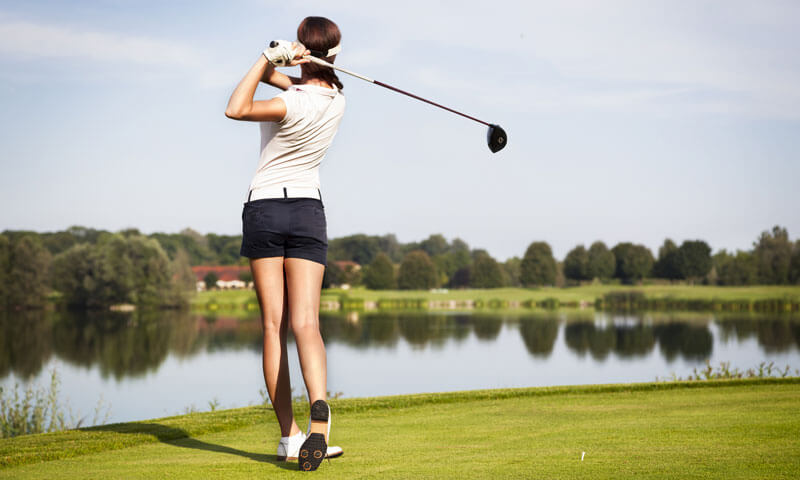 In 2001, I left my comfort zone of Manhattan and joined the Menlo Park office of Davis Polk & Wardwell. Having spent the previous five years in New York City, first as a law student and later as a Big Law junior associate, I was accustomed to working at least six days a week, sometimes seven. We really didn't have hobbies. Work was our hobby. When we weren't working, we were sleeping or catching up with friends who were living similar lives.
When I arrived at DPW Menlo Park, I was one of a few female associates. At that time, the office was small, so you knew everyone very well. The vast majority of the male attorneys in my office played golf in their "spare" time. Weekend tee times were arranged, and golfers received an announcement. I decided that I needed a hobby, and as it appeared the firm hobby was golf, I chose golf. Or should I say it chose me.
The male attorneys in my office were incredibly supportive of my quest to learn golf and to join them on the golf course. I realize now that not all men encourage or welcome women on the golf course, so their receptiveness is even more impressive in hindsight. I took a few lessons, I practiced a good deal, and then I was ready for my big moment—the DPW weekend retreat at a golf resort in Napa Valley. For my first time, I played very well that day and had a fabulous time. From that point forward, when an email blast went around the office, I was on the list. I was a golfer.
What began as a good thing to do at my firm became an ongoing passion for me. I have continued to play golf even after returning to Manhattan—no easy task! I am so grateful that I had the opportunity to learn to play in California and to play with my DPW colleagues.
Now I am the president of the New York City chapter of the
Executive Women's Golf Association
. I often speak to women who are interested in taking up golf for business or personal reasons. Of course, I encourage everyone—men and women alike—to give golf a try! There are worse things than spending four hours outside on a perfectly manicured course.
Here are some tips for those interested in learning to play for business:
Basic Golf Skills:
You only need basic golf skills to play in firm functions. Sign up for lessons with the golf pro at your local course. In Manhattan, lessons are offered in numerous locations. Two of the most accessible are Chelsea Piers and Randall's Island. Some companies have special programs for beginners looking to get into the swing quickly. Through EWGA, I have worked with one group, GolfingWomen, that prepares women to play for business. Also, there are golf schools around the country that can get you up to speed fairly quickly. Find a pro who understands what you are trying to accomplish. Are you interested in playing at a firm outing or joining a professional golf tour?!
 
Practice:
Practice what you have learned at your lessons. For each lesson you take, you should spend a few hours at the driving range. Yes, practice can be boring. Remember those music lessons and all the practice that entailed? Practice isn't always fun—but it will make you a better player.
 
Equipment:
Buy golf clubs. I purchased my first set of clubs on eBay. Don't spend a lot of money on your first set. Wait to see if you like the game and plan to continue. When you are committed to golf a bit more, you can go out and buy a great set of clubs!
 
Etiquette:
Speak to a golfer or read a book about golf etiquette. There are certain "unofficial rules" of golf that involve "etiquette." Proper golf etiquette allows the others in your group to enjoy the golf game as well. Golf etiquette involves topics such as proper pace of play, where to drive the car, when to speak/when to be silent, cell phone usage, and play on the putting green. Proper golf etiquette is a very important part of the game and separates those who play golf from those who do not.
 
Join a Group:
The EWGA has chapters all around the country. You can look for one in your area. Also, many golf courses have beginners' or women's groups. Some local communities have golf lessons offered through continuing education programs. You should investigate all of your options to find one that fits your busy attorney schedule.
 
Have Fun!:
Your conduct on the course reflects who you are off the course. Enjoy the game, and encourage others to join the game as well.